What I know isn't going wrong:
I ran frc-characterization to get the right constants, and I generated several simple paths (like a smooth curve) using PathWeaver. I've quadruple checked units (everything, including characterization and all encoder counts, is done in meters). The gyroscope readings are correct. There are no MalformedSplineExceptions.
Problem:
But when the Romi starts following the generated trajectory, it will only go part of the way before it shuts off, assuming it is done following the path. Ex. for a path about 7 meters in distance, it stops after traveling about 3 meters.
Code:
The code I'm using is very similar to
but is modified to use meters as encoder units. I linked an image of the PathWeaver trajectory I'm using for testing.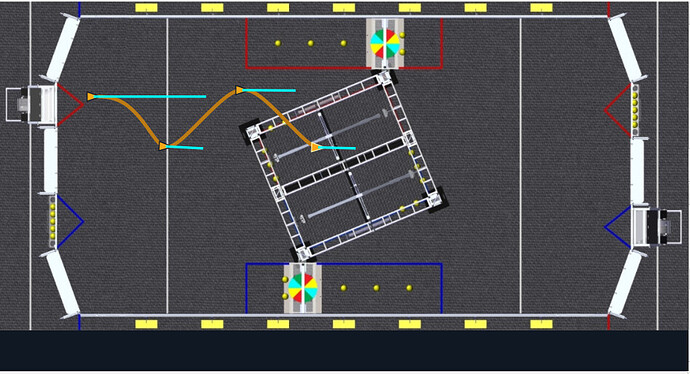 Thanks in advance!