The script in the teaser trailer is the Aurek-besh alphabet.
This first string says "FIRST CITY"

The blimp sign says "THREAT DETECTED"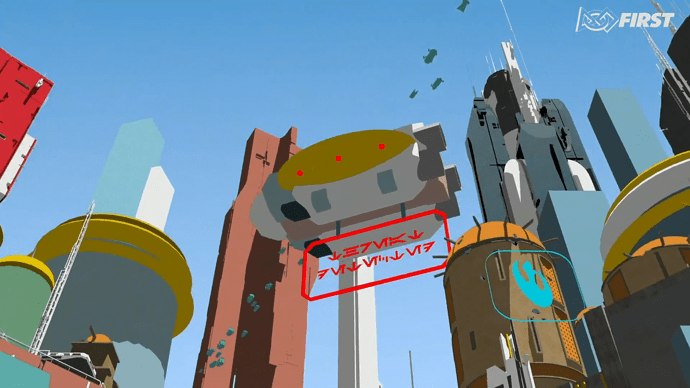 The text over the door says "AUTHORIZED PERSONNEL ONLY"

Thoughts:
It's the trailer. FIRST has only used the teaser to announce the theme of the game, and from a theme perspective, it seems that FIRST have their theme pretty nailed down at this point. Also borderlands-esk rendering seems neat.
EDIT:
I don't think the trailer has ever been indicative any game mechanic or field design.