So I was out at the park downtown today and noticed that nature itself has already invented a way to trim zip ties. No need to buy those expensive and non-carbon-neutral wire cutters when you can just use one of these!
I was walking up the stairs to a barrier, and saw someone, who I shall name Zippy, playing with some zip ties on the bottom of it.
After I watched for a minute, Zippy popped around the corner, so I went to investigate.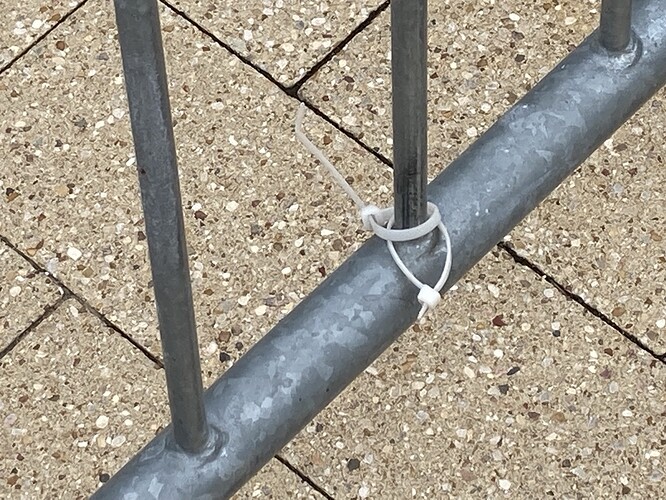 Not a clean cut, but a much better job than I've seen some robotics team members do. But What about Zippy? Let's check around the corner…