Congrats to 3310, 5431, and 2687 for getting the triple traversal and new high score at Houston of 160.
There isn't a YouTube video but you can check the twitch vod. It's qual 40
I can post one tonight if someone doesn't first. There were a million cameras down there though so someone probably has a better one
I've been playing Tetris in my head in just one dimension. Hindsight is cruel!
Video, or it doesn't count in my book.
Low quality but it's all I have
It's better video quality then, say 2012 footage!
Thanks for sharing!
Which match. Been working at the event and finally getting to watch matches.
It happened at FIM Jackson too, the first alliance had a triple traversal and still lost.
Yes because they did not clear the balls from their area before the climb. They blocked the blues access to the balls. SO for every 5 seconds that they blocked access they were penalized for it. So Red got the triple climb for 45 points but incurred a 36 Penalty points!
(52) Semifinal 1 - 2022 FIM District Jackson Event presented by Spring Arbor and Consumers - YouTube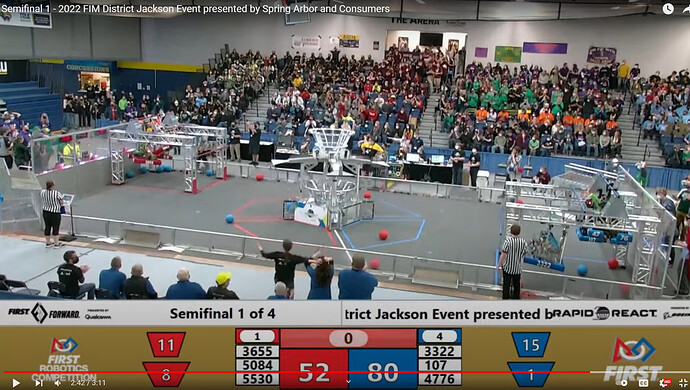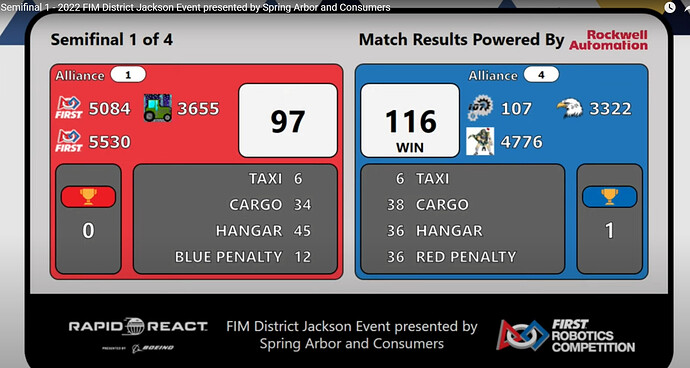 Here's a view from the stands. It was impressive to see. Bummer it was only worth 9 points. A high bar climb would have been more valuable.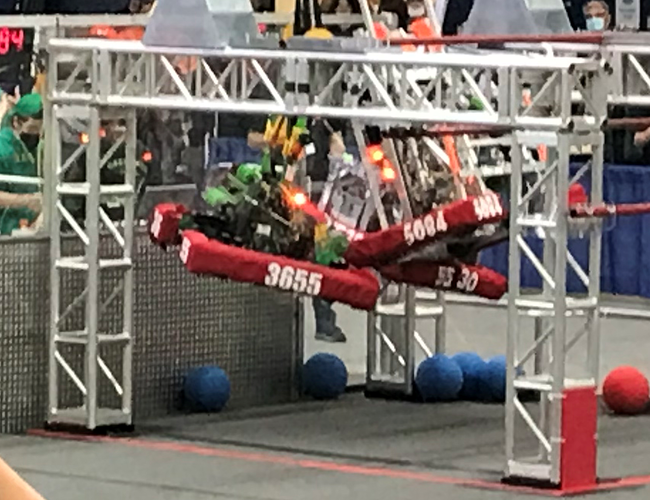 This was actually a second triple traverse, this one was on Mercury before lunch setting a (then) unpenalized high score of 160.
It looked to me like they purposely put all the blue balls there and then climbed early to block them off lol
I will take a look at it. I was watching it live is why I know when it happened. Still quite amazing.