Post 5 - SDS NEO Mk4i 3D Printable Module Cover
Hello Everyone! Quite a few people have asked for the CAD file of our SDS NEO Mk4i 3D Printable Module Cover. The purpose of this cover was to make the modules safer to use as they cover the gaps in the modules, preventing fingers from getting inside. As a bonus, they also help keep dust and other dirt from getting in from above.
This is just a brief post to share the files and a short outline of how to use them:
Link to STEP File (here)
You are going to need a 1/4-20 Tap and (QTY 8) 1/4-20 x 3/4" Socket/Button Head Bolts
Using the tap, thread the 4 unused motor mounting holes on the module. These holes are already sized for a 1/4-20 tap so you do not need to drill out these holes.
After this is done simply place the cover on the module and tighten the bolts (the bolts will "self-tap" into the cover)
Please note: This part is designed to be used with NEO Modules – however by removing one of the motor mounting bolts on your module, and shaving off the unneeded additional bolt nub in the module cover, they can easily be used for falcon modules.
If you take a quick look at our swerve chassis release (here) you will see renders of how they look on a chassis, below is a picture of the covers in real life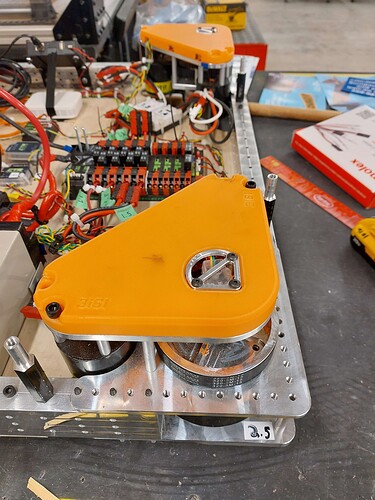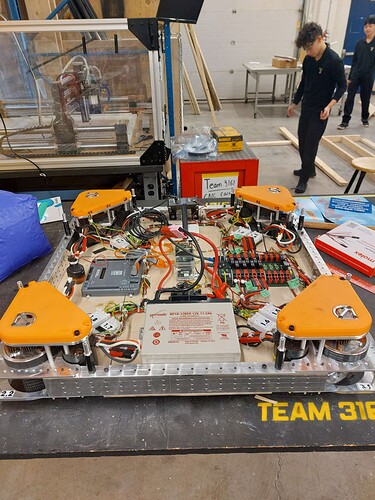 I hope these help!
(P.S – Our Kickoff Post is being worked on and should be posted sometime this week!)