Well, here I am again posting one of the half-finished designs that I would like you guys to give some advice on.
The gear ratio on the turret is
12:60
36:170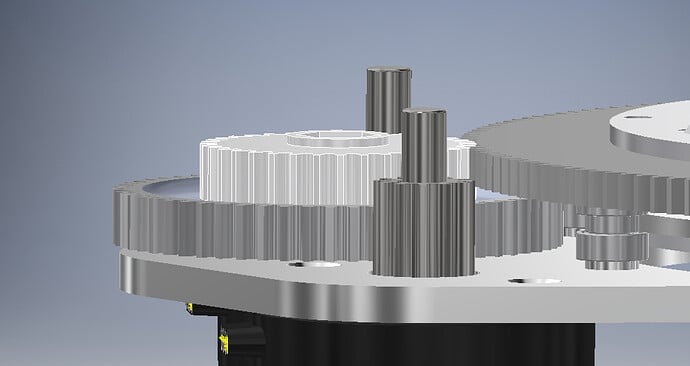 As you can see there's some fun gearing to make the gears fit and align with the turret gear.
I also had some great ideas on how to make the bearings flush so that the middle can be used to transport 2017 cargo because this will eventually be a turreted shooter.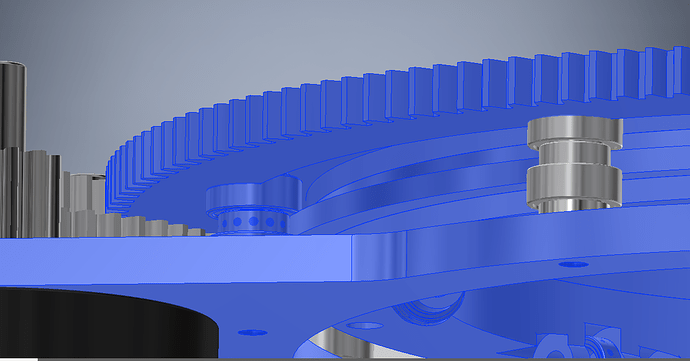 The middle as I said is gonna be used to funnel the balls so I designed idle rollers in just for the fun.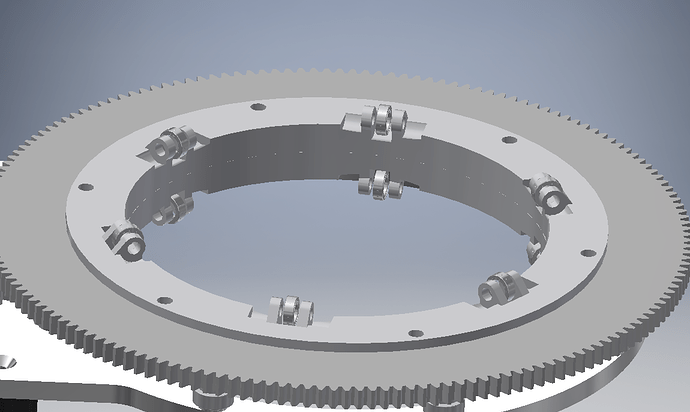 Any input would be great!