Congratulations to Mr. Forbes and team!
Sorry I couldn't make it out this year… next year for sure!
Thanks! these are the ones who did all the hard work, Gary (background) was pretty busy manning two tethers for the mission. We used two ROVs, from the past two years, notBob and Babs.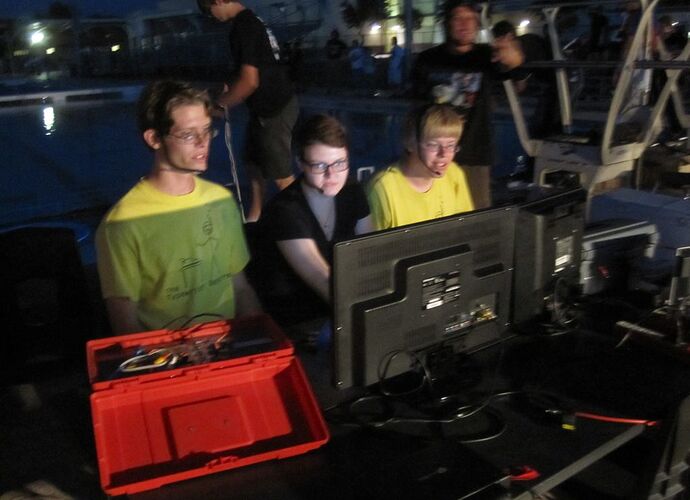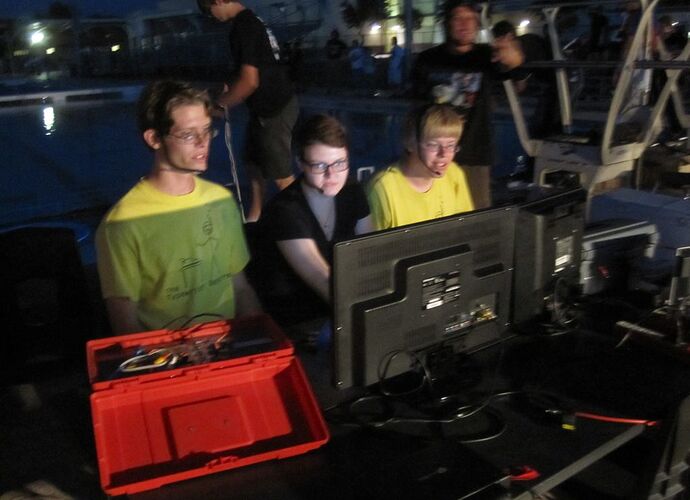 As usual, it was a blast competing in the NURC! The game designers really outdid themselves this time; attacking moving targets with a robot underwater is something that everyone should experience at some point in their lifetime.
I can't help but wonder though, with all the hype and excitement over the past few years over a potential water game, why aren't there more teams leaping at the opportunity to compete in a water-based robotics competition like NURC or MATE? I have seen plenty of FRC teams with enough skill and perseverance to beat out some of the top university teams in this field… what do we have to do to get more FIRST teams submerged?
Wrong end of the country for me. Maybe one of these years I'll make it out there.
I am proud to say that I was at least able to make it out there to see part of the competition and I think I realized what I've been missing out of. It looks so great and it seems to be just the right kind of challenge for my team. Hopefully you'll be seeing at least a portion of Team Paradise out there next year!

And congratulations to everyone who competed. There were some really great bots out there this year.
I tried to talk my way into our team doing it, but I couldn't convince the school to fly us to Arizona.
Nicely done, everyone!
Team 3517 talked about making an appearence but due to liability issues, I was going to personally show but ended up on a spontaneous vacation! Good job and kudos though!