I made a slideshow for my team covering the basics of PID Control. I'm posting it here in case anyone in the community finds it helpful, as kind of a sequel to The Complete FRC Git Tutorial.
The PDF (pid_presentation.pdf) is meant to be used as a presentation, so it has a bunch of overlays that might make it annoying to read. I have attached also an overlay-free version (pid_handout.pdf) that might be more suitable for use outside of presentations.
This presentation was made in LaTeX with Beamer. I've also attached the TeX sources in a zip if anyone is interested.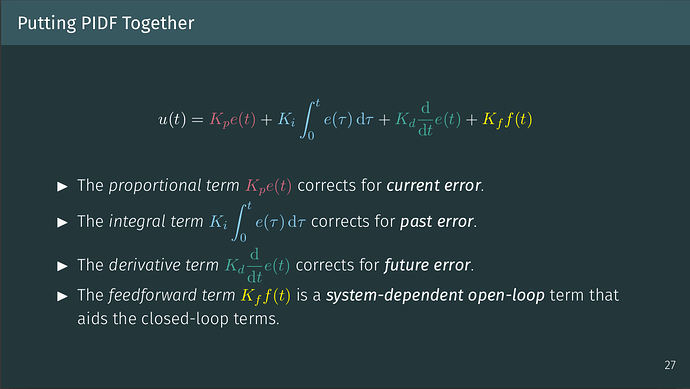 pid_presentation.pdf (168.1 KB)
pid_handout.pdf (121.2 KB)
pid_sources.zip (9.9 KB)