Hello, today while testing autonomous I found a breaking issue. The error is the following: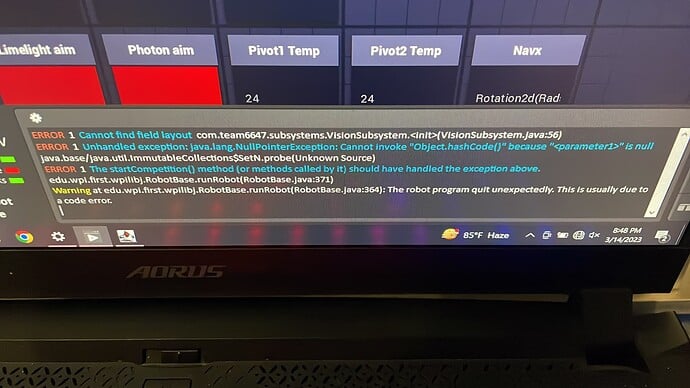 Ignore the "Cannot find layout" error.
Regarding the error, I was testing some sendablechoosers to help with our autonomous. We are using two: one for the actual path, and another one for the position the pieces will be placed in. These can be found in the autonomousPaths.java, and the choosers can be found in the AutoModeSelector.java & GridPlacementSelector.java
Here is the repo for the repository: Commits · VOLTEC6647/Voltec-2023 · GitHub
I would greatly appreciate any help, as the robot goes tomorrow for a regional, and it doesn't move because of this .
Thanks