Ben's FRC Resource Page
Hello again, Chief Delphi. In this older post I showcased my first version of a "Resource Page" that may be beneficial to teams and students in FRC (and maybe FTC, too). The website has had a minor overhaul and now covers even more information and resources than before.
Links to the Site and Subpages
[ Start Page ] (head here first)
Subpages:
[ My Team ] | [ Game Information ] | [ Forums ] | [ Knowledge Library ] | [ Feedback ]
Knowledge Library Categories:
[ Calculators ] | [ Papers & Info ] | [ Team Data ] | [ Videos ]
Important Information
This website will be updated when I can get to it. And, if you submit feedback, I will review it, and it may be added to the site. If you want to suggest links, white papers, calculators, or other information I can add, suggest them in a reply to this post with a link to what you want to share if possible. Thanks!
Screenshots (May be Outdated)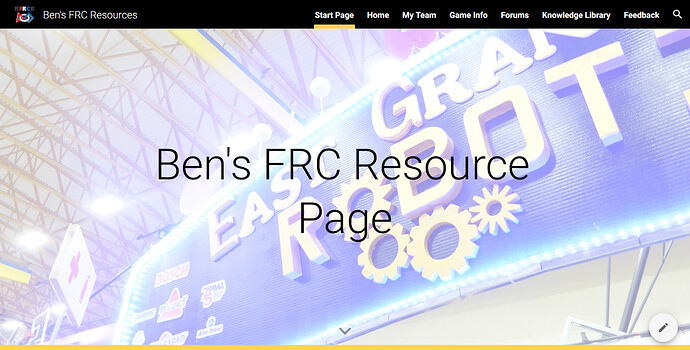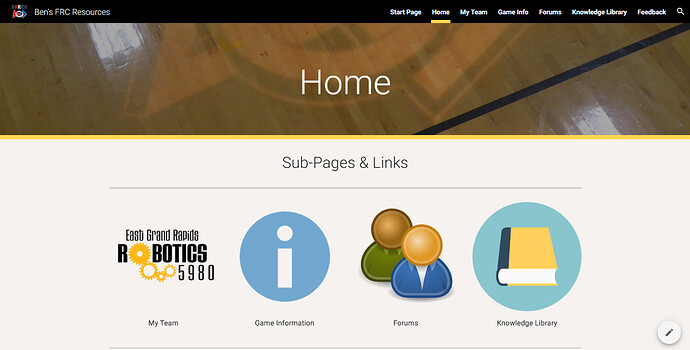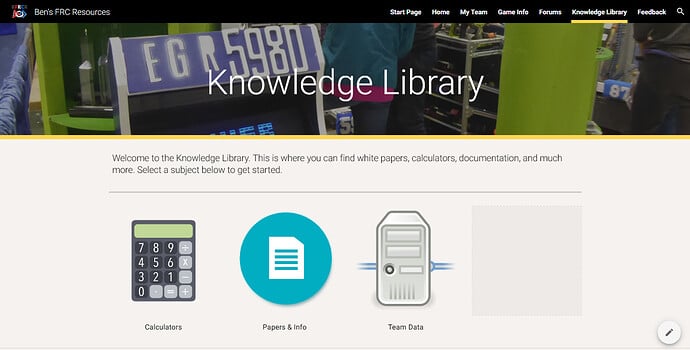 Updates
If I make any major changes to the site, I will write a new post here on CD, and link it here.