As a quarantine project, I've decided to build an FRC robot. Started today and it was going great until I went to unplug the roboRIO after loading the firmware and reimaging…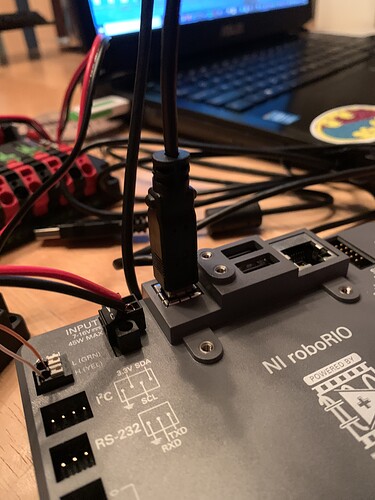 The cable will not come out. I have used as much strength as I'm willing as to not damage the roboRIO.
Has anyone else ever had this issue? Any suggestions as to how to get the cable out? It is 100% plugged in the correct way, it simply won't come out.
Thank you!
Kaitlyn