Recently, my team and I have been trying to implement simulations into our robot software. We got everything to work, including autonomous drive routines, but for some reason the keyboard just doesn't work. When I run the simulation and connect the keyboard to port 0 in the simulation GUI, it registers the values from the keyboard. However, it doesn't get to the drivetrain. The function in the drive that the command calls has been tested before, and it works. The GenericHID input from the keyboard is declared in the compile time of the command.
Here is the command:
KeyboardDriveSim.java (1.0 KB)
I tried deleting all other GenericHID objects in the code, including an Xbox controller that was connected to port 0, but that had no effect. The axis indexes are correct (according to the sim GUI). Here is a screenshot of the sim GUI window: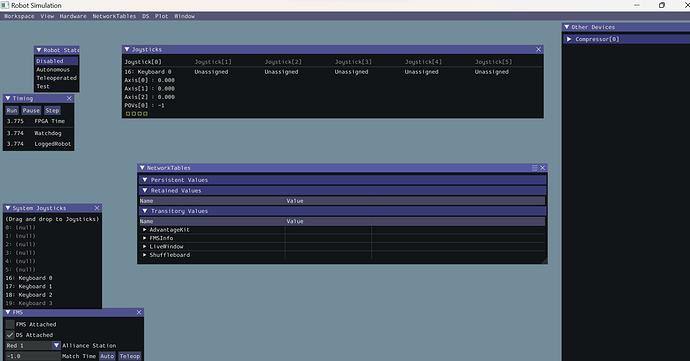 Has anyone run into this issue before, and knows what to do?