Our VP stuff has been out of control for a while, and I decided to build out what can be built out. Here's my kitchen table: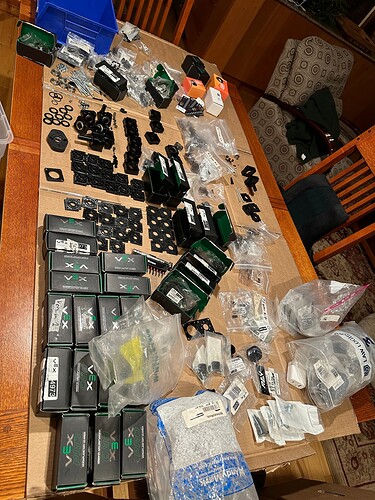 VP kit boxes: 30
motor mount kits, assorted plates, etc: approaching infinity
hex output shafts & end block sets: over a dozen
gear kits: 2-3 dozen… a lot of 9's and 10s in two plastic bags… I'm sure they're all sorted properly
ring gears: 0
Any favorite ways to organize this? Guess we're ordering some ring gears.