I'm happy to announce a few new additions to the VEXpro product line.
First up are Double Sprockets for #25 Chain. These are available in four different tooth sizes (16, 17, 18 & 22)
Next up are ThunderHex Bushings. These Bushings come in two sizes: 10.25mm for 3/8" ThunderHex and 13.75mm for 1/2" ThunderHex. The acetal plastic bushings work with low load applications and the oil impregnated bronze bushings are great for higher loads.
Finally, we've created a new FTC Starter Kit. This is designed for teams wanting to implement parts from our V5 and VEXpro product lines into their robots. This kit contains a ton of useful parts, such as aluminum structure, motors, sensors, and our new FTC Motor Mounts. We are also offering a $300 discount on this kit to verified FTC teams that apply through the form on the product page.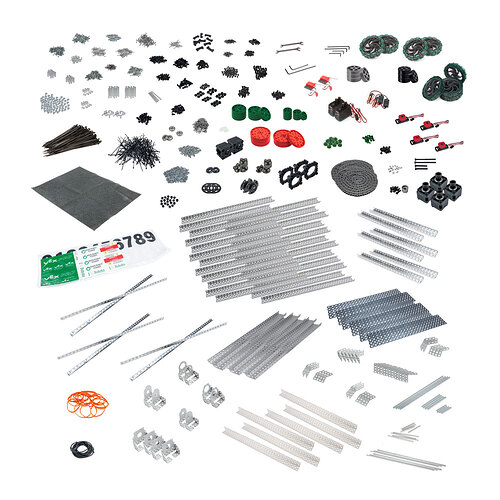 All of these products are in-stock now on the US vexrobotics.com store, and will be available internationally over the coming weeks as our warehouses receive stock.
Stay tuned for more new product announcements in the coming weeks!