We're starting #VEXmas a little earlier than usual this year!
First up are 1/32" Thick Acetal Spacers, available as a 10-pack for both 3/8" and 1/2" Hex shafts.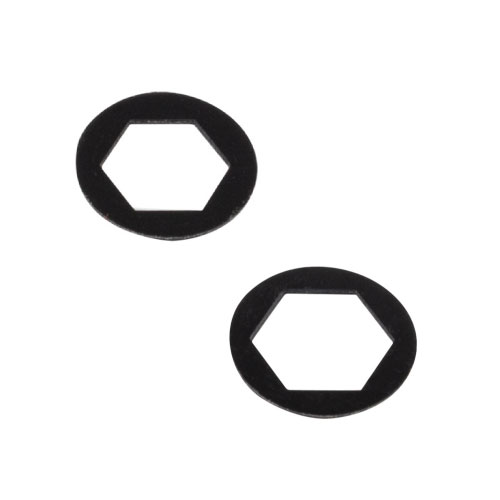 I wish I could write some sort of cute marketing line here to make you all think that these are better than other spacers, but that just isn't possible. You know what you're getting here.
Next are updated versions of our Square Shaft VersaHex Adapters.

These adapters are smaller and lighter than their predecessors, and now come in an 8-pack for both 1/8" and 1/4" lengths. We're also adding a new plastic version as well. These are intended to be a low cost and even lighter weight version for low load applications. The plastic version will come as a 16-pack, containing eight each of 1/8" and 1/4" long adapters.
Finally, we're also announcing a new 10T, 10DP Steel Spur Gear for 1/2" Hex Shafts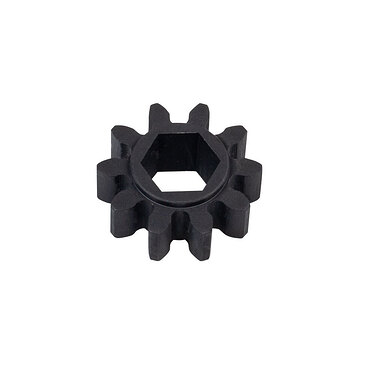 With more teams looking to manufacture their own gears for turrets and arms, we wanted to offer a small gear that teams can use to drive their custom manufactured gears. The 10T 10 DP gear is made from 4140 steel, and has a large enough radii that teams can easily machine this profile, making it perfect for driving custom 10 DP gears.
In addition to the gear, we're also releasing STEP files of 10 DP gears from 100T to 240T in increments of 10T. These models are intended to be a starting point for team's custom gear designs. These models feature the involute tooth profile as opposed to the approximation that most CAD programs produce. Using the involute profile is ideal if you're manufacturing your own gears and will help ensure a smoother mesh with the 10T 10 DP gear.
All of these new products are available now on the VEX Robotics US website. Expect them to be available soon internationally as our other warehouses receive stock, and be on the lookout for more new VEXpro product announcements in the coming weeks!