When a prototype arm ,robot, driver, and Logomotion field are in the same place, at the same time…
thanks, driver practice is always a top priority
is there no intrest in this? I was hoping to get some feedback, suggestions for improvement, a critique of our method, criticism of a constructive nature, questions or comments?
If you guys keep practicing you are looking at two top rows easily!
I would offer more, but I can't see the top!

thanks, when its less of a prototype it will be unveiled.
It seems to be a pretty good robot. Is it driving the whole field length during the exercise, and where is it getting the tubes from?
I this a 6WD with a arm on a rotating base?
this robot in the video is our 2005 robot with our prototype end effector.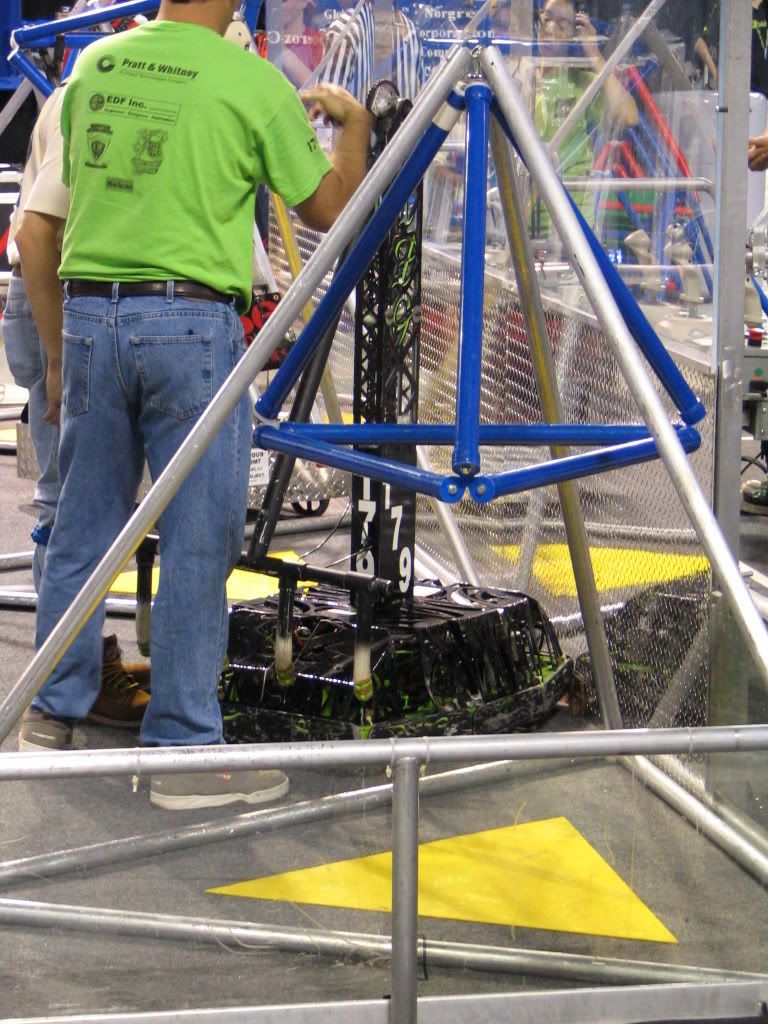 the 2011 robot has the same configuration. at the time of the video the actuator for the end effector wasn't working yet witch is the reason for the cuts.
Some of the video was cut out; but what we saw took about 15 seconds per hung tube - Any thoughts on the seconds per hung tube (in traffic, but no explicit perisitent harassment) during a match?
Blake
definitely sounds like a swamp thing


cant wait to see more
Sow with the wires in the top of the video and the noise. I was thinking you had an elevator. With you proving that you have an arm. Then the wires should be for a roller type claw?
I had no idea the prototype arm worked that well, I was animating at the time. You probably should have invited me to see that :mad:
Awesome! I can't wait to see this Swamp Thing in Florida!
A few questions:
Why did you cut the video? I am guessing that it is because you don't have a picking up device finalized yet.
What is the ground speed of that robot (In fps if possible).
Isn't it great not to have to worry about snow and snow days?! I wish I could have worked on the robot today!
it looks like at the end something dropped. was that a piece of your gripper?