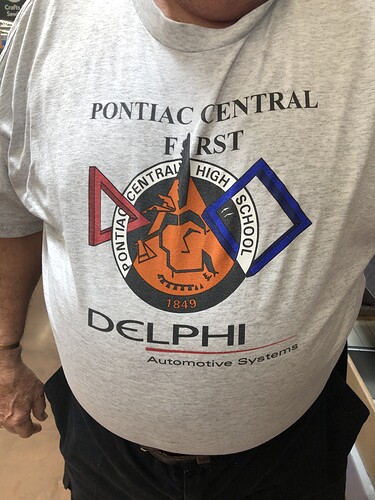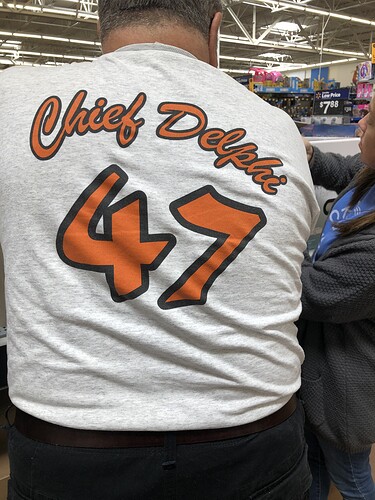 I passed this gentleman in a SW FL Walmart where FIRST teams are scarce. I noticed the FIRST logo and complimented his shirt as we passed. It started a great conversation. I had no idea the shirt was for the original Team 47. He retired some years ago and had no idea how big FIRST has become or that CD lives on.
He left me with a quote that was used with the team.
"Problems are difficult. Solutions must be simple. " Lloyd Rogers
Good luck teams.