My students have been assuming that we use a full bumper and a traditional WCD frame layout. I'm not particularly inclined to challenge that assumption because I like consistency in the drive design, so I'm going to leave this idea out for the community to play with.
Assume a 24"x26" robot chassis with cleared area "H"/"C" - layout based on 5" wheels with a WCP 2-falcon flipped gearbox in the back, battery also in the back.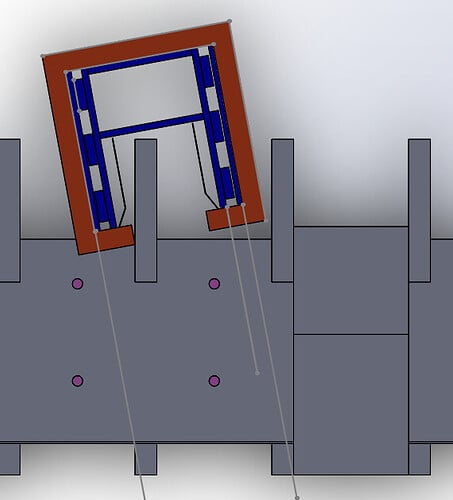 It lays out around 1x horizontal extension to get to the L3 high peg

Total footprint ~24x26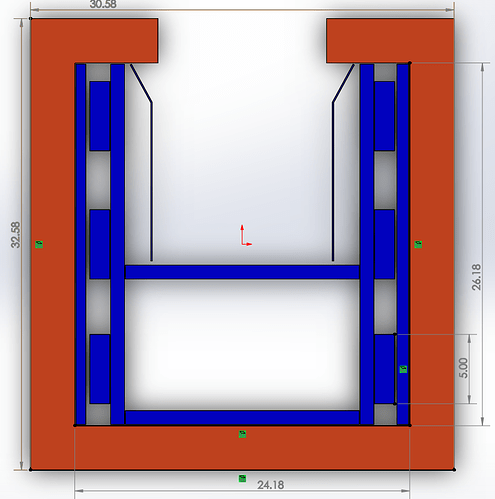 With gearboxes and battery all sitting along the rear wheel axis… This bad boy would be a radical wheelie machine! If I actually ran this, I'd add a button to the driver controls so that they could swap the "front" reference in order to drive "backwards but with the controls forward" for high speed launches into travel across the field. That drive strategy could potentially help with not accidentally herding a second game piece as well, since the closed bumper would help drivers quickly avoid CONTROL vs the open frame on the "front".
(…There'll be a swervebot that does this even better, but most of my design exercise was for purpose of proving it works dimensionally in a WCD)