The last few weeks have been tough for me both mentally and physically as I've reflected on the past decade of West Coast Products. Charlie is glad that we've been hanging out more than normal!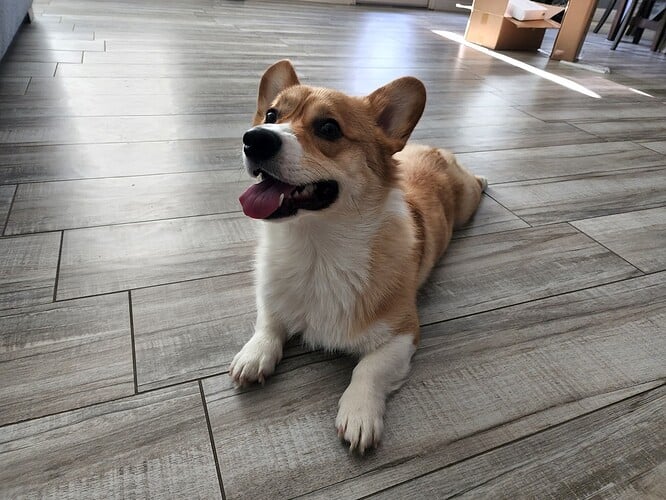 I started the business back in 2011 as a 19 year old college student with the goal of making the coolest parts in FRC! Our first items were gears for 1323/973, Raw Blanks, black production gears with this website! We went from my parents garage, to a 2,000 sq ft rental, to our current warehouse. It's been unbelievable to see how far we've come the past 11 years.
I just wanted to take some time and thank the teams & people that have supported us all these years. Without you we wouldn't be here today. As WCP has grown, I feel like I have grown along with it, as both a person and a business leader. Through this time I've made mistakes , but I appreciate the chance this community has given me to fix, improve and change in a positive manner. Here is a link to an open google form for any feedback you have for us ex: changes we can make, new products, suggestions etc…… These will be used internally only.
With that being said……We are making some changes to our product lineup. Please bear with us as this will take some time, but we hope to have the following done before Christmas:
We are discontinuing select components in both WCP & VEX lines and placing them here: Discontinued Products – WestCoast Products. We are starting to get more aggressive with this as we develop new WCP skus, we will be retiring older products.

We have converted some VEX skus to WCP skus that are either currently produced by WCP, bought at cost or purchased from the factory/supplier directly. All skus with the WCP part # do not share revenue with any company; however, some WCP skus do pay royalties to individuals such as GreyT.

We will be changing & diversifying our product catalog within the next year, the process has already started. We also maintain our promise to the FRC community to develop the best products that we can, so keep an eye out for more exciting WCP releases in the future.

New products for the 2023 FRC season will be released starting today until the start of the new season! All of our manuals, kit contents and raw information is transiting to docs.wcproducts.com.
We will be making further changes that will show up in the next 6-12 months. I appreciate all the community support and the folks that have reached out to me the past few weeks. I personally can not thank you enough. This community has made the last 11 years possible, and I look forward to what's next for WCP in the years to come. New Products:
12/16/22
12/26/22
01/03/23
01/18/23
04/12/23