Does anybody know if it is possible to use this gearbox: https://www.wcproducts.com/gearboxes/single-speed/wcpssflippedsinglereduction with NEOs?
The manual shows it but the NEO is attached in a way in the render where the bolt holes in the NEO don't line up with the gearbox. When the NEO is lined up, only two bolts actually will fit.
Also, I am not exactly sure how the motor pinions are supposed to stay on the gearbox: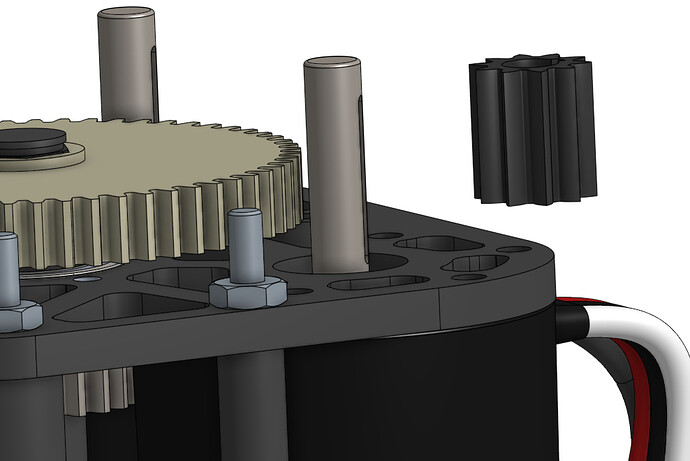 Is there anything to retain the pinion on there, or does it just stay?