Between me and a couple coworkers, we fixed like 7 bugs this week and added tests around woefully untested code.
Did some more CAD. Really liked how this animation turned out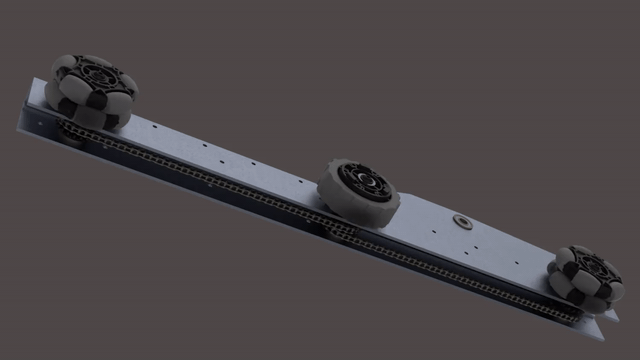 Now there's someone with their priorities right
I met a guy who lived like that once, up in New Hampshire. Two Bridgeports and an engine lathe in his living room.
Decided at the beginning of the week I wanted to build my first custom PC to replace my current 10 year old desktop instead of buying a premade one. After a few trillion Google searches, how-tos, product reviews, and benchmark comparisons, I have the build finalized within the week. Now I just need to wait to get out of COVID lockdown to be able to actually purchase the parts and start building
That is just begging for some paint. Like a team logo or even just some dope robot themed art.
Mine was the latter. Over two months after applying, and some six and a half months after the last bit of paying work my former business performed, I finally started my new job. It's been an exhausting two days, most of which I attribute to ring rust, but overall I'm excited.
We will have our logo on it, as of now we're also working in rebranding our team
The product I have been helping to develop for well over a year finally released! Was quite the week for our project team!
Insert subtle plug for VEX GO here.
Does his name rhyme with Kean Damen?
Something like that was engraved on a couple of obelisks out by the road, at his driveway entrance. Machine tools were visible through a picture window as you drove up to the house.
First week of virtual FLL challenge and explore meetings went alright!
Also I have a scented candle burning in my room that smells like a French baguette and it's delightful.
Great work! I wish I had this when I was in elementary school.
I wrapped up another month of running 200+ km (e.g. ~30 miles per week).
Aww. What's her name? How old is she?
Looks like this ain't your first rodeo.
I made it through another week of teaching to a computer screen full of initials inside circles.