We did a thing at work.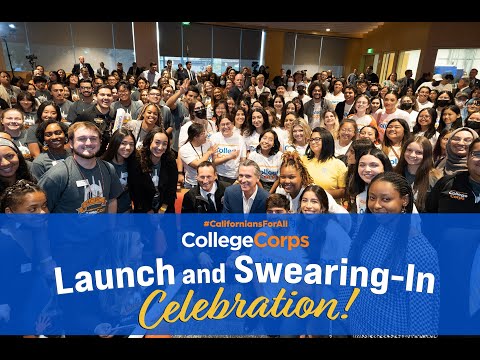 So you have a bucket and some stuff to put in it. Sounds like a game design desired by some other posters in the other thread.
We got an offseason chassis together to start swervy development. Due to some supply chain hurdles we have to resort to some less than preferred standins. Just don't look too close and it's all fine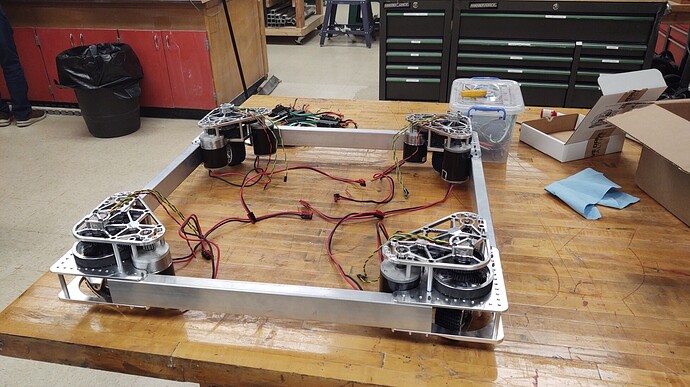 We've begun improving our team's system for organizing tasks. Also, our MK4s are finally assembled, and the chassis should be ready shortly!
When you hear that WPI has been helping swerve innovation, you don't usually think inspiring turned down CIMs
It's all we can do without the almighty slim cim.
Two wins tonight:
My main bike, which has been down for repair for 3 months (mostly waiting for parts) is back and ride-able again. (Still need to repopulate the hard points but that's easy.)
I dropped in at work earlier, expecting that I'd need to do some finishing work on a 3D printed part that's critical to continuing before installation. I… didn't need to do anything other than remove support material. Slid right on, fastened right in. I was out of there 5 minutes later after buttoning up something else I'd been working on.
… willing to publish? Curious what you're controlling to see if there are variables we should tweak.
So in this case it's more that we are mandating all 3D printed pulleys use the WCP 3D print inserts by default. This is to ensure we don't get any stripped bores throughout the season.
This also means that minimum size we can print is like 24T instead of our default 18T due to the diameter for the inserts.
Part of me wants to attempt a "shiny neo" sequel now.
I think I finally solved the shell problem in cooking İçli Köfte this week. (perhaps better known in the US as Kibbe) I made Icli this week and I was pretty proud of the result. It was tasty, the shell wasn't too thick, I think I've got this finally, after like 10 years of trying to figure out how to do it right…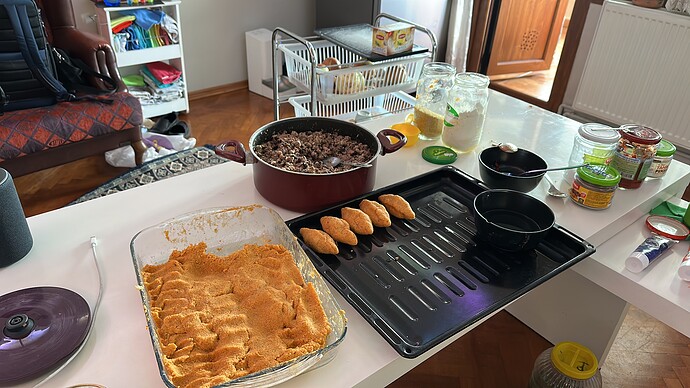 Also, we finally got the region's 4th regional confirmed, so that was epic.
And the biggest thing for me - I finally heard back from the migration authority that they approved my residence permit renewal, so I get to stay for at least one more year!


I had heard that they were rejecting most renewals these days so I was super worried.
Mentoring teams, great photos and now great food. You are a man of many talents.
Thanks for the compliment!
We've had more trouble with belt teeth than bores, using gt2-3mm and markforge onyx.
Solution is transition to 5mm

This is sick!! Any plans on a gerber or schematic release at any point?
Yep. Hoping to clean up some documentation and get the KIcad files and BOM posted with the next couple weeks for at least the encoder.
We may test out a new revision of the Spark Max breakout board before posting that design since we have a few more ideas for it.
Finally finished a novel chip collector for our routers. Small footprint, no bristles. Not sure why, but that was the goal. Printed on a Prusa. So far it works great!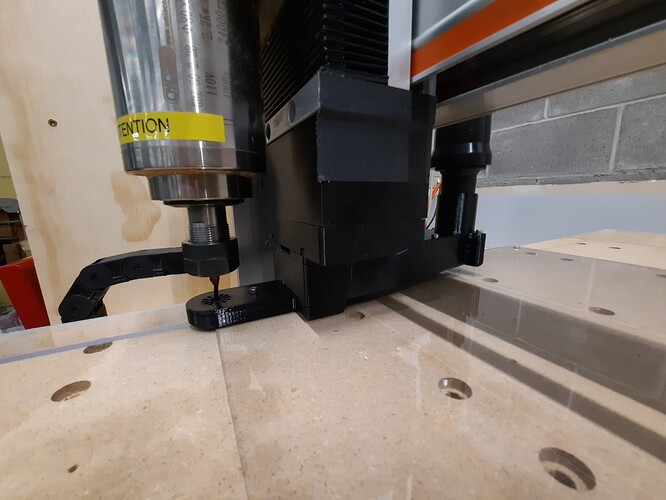 Should also note, you can get a similar effect with the TTB Encoder and Spark MAX Dataport Breakout if you are looking for something more commercially available. We just spent time developing something we felt was cleaner in this application and used our preferred MolexSL connectors.