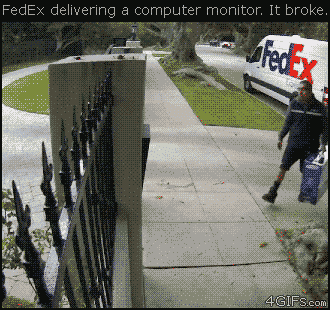 Years ago this was how we all hoped fedex wouldn't deliver our robot. Sadly some people weren't that lucky.
Who has some wins? Cool robots to show off? New scouting apps? Heck, did you just manage to wake up on time most days? What's good?
---
I had a surprise 3 day weekend, started working Monday morning only to check for meetings and realize it was a holiday. So got lunch with my other half and her brother, played some Gloomhaven, and just relaxed.