Had my senior prom on Saturday
I only joined a few months ago, so that's pretty fun!
The team held their year end banquet to celebrate their amazing accomplishments over the past year, to show gratitude to the student leaders, the mentors and the teacher sponsors and to announce the new student leaders. One of the students put together this video recapping this season. It was a great pleasure to be able to meet many of the parents and tell them about the outstanding qualities of their students. I was able to get this picture of the robot waiting for a ride back to the STEM Center.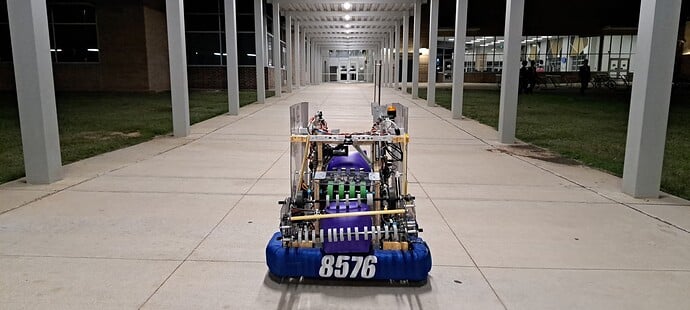 Prior to the banquet, my wife and I went to a local cinema to attend an HD broadcast of a live performance of the opera "Don Giovanni" staged by the Metropolitan Opera. The singers were exemplary, as one would expect and the staging was very innovative, drawing inspiration from the drawings of M.C. Escher.
The first samples of a circuit board I have been designing for the last year arrived and I was able to start preliminary tests. So far, it is looking good. After the preliminary checks, I will be taking it to our lab in Waterloo, Ontario to see if we can spin a motor.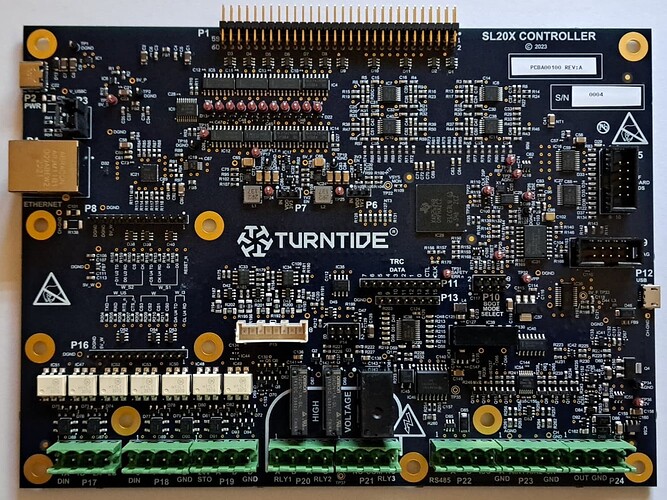 Looks like puppy had too much robots. Tough build and comp season?
We have our first playoff match today in the Central Mass league for tennis, and we're one the the strongest schools in the league. Hoping for a strong win today!
Update because why not: We won our quarterfinal match on Monday without any struggles, and we have our semifinals match after school today. This one will be more difficult, but we can pull off the win without any issues.