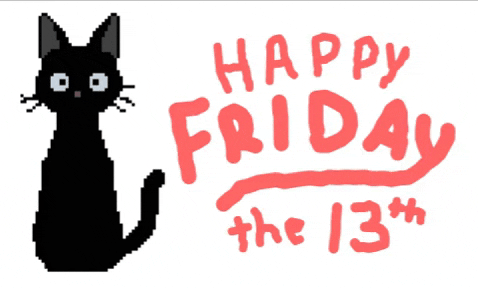 As both the roommate of 2 black cats and a former Tampa resident today is fun for me for a few reasons. 1) It's Friday the 13th. 2) It's 8-1-3 day (Tampa's area code) So let's celebrate some wins this week.
Mine is a simple one, one of my kitties was being particularly cute the other day. He spent the whole day asleep there while I worked. But the big win, we finally found a scratching post that is large enough for him to use. He's happy to scratch, I'm happy he's stopped scratching the rug… everyone wins.
His name is Cody Bear - we thought he was fully grown when we rescued him a few years ago. He was in fact, a kitten. A kitten that weighed in at 10 lbs already… He's a gentle giant.