…bumpers were filled with shear thickening fluids?
It would leak everywhere… As most teams have trouble keeping the noodles insides of the fabric.
They could… quite possibly… look something like this: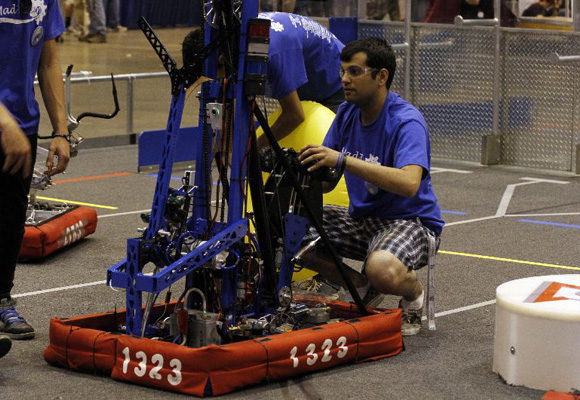 Not crazy enough.
Replace bumpers with gigantic arrays of neodymium magnets. Everyone has the same polarity so you physically can't get close to anyone! (unless they have something ferrous, in which case good luck. And I hope you don't install your bumpers inverted).
Bonus: all those "extra" bolts that you install on your robot won't be left on field.
Is it a good idea? No.
Is it a bad idea? Also no.
Is it a terrible idea? Yes.
… there were no bumpers and the game was where the robots had to do figure 8 racing to get points. Lets see if the robots survive the first match.
The water game was inside our bumpers all along.
Hmmm… Replace bumpers with 5" thick waterbeds?
Watergame confirmed!
This topic was automatically closed 365 days after the last reply. New replies are no longer allowed.