how do you peel bananas
from the top, like a barbarian
from the bottom, the enlightened way
People who peel from the bottom are built different
Forgot two:
Why would I peel the banana first?
Why would I eat a banana?
That said. Define "bottom" and "top"–as I recall, the stem end is the bottom when it's on the plant and the top when it's in the store. I've never tried peeling the non-stem end, but I also haven't had a banana in years.
Triple-digit temperatures

Drought in California

Weird irrelevant threads on CD
Must be summer
doesn't help that he is in LA right now
I'm calling the fire department
AMAB except for whoever deletes this comment
nope nope nope no no no no no no no no no no no nop nop no no no no no no.
I need to go take a bath in bleach now.
Now y'all are making me curious…
The fire department just puts out fires, I don't think they burn stuff.
Granted, I think they would make an exception for this. Who wouldn't?
This! Bananas are disgusting

Oh. Just grab it in the middle and squeeze.
The best way to eat a banana is in banana pudding.
Seriously, I love grabbing both halves and violently ripping them apart like some b-rate monster movie.
Haven't smushed one yet, but my kids hate it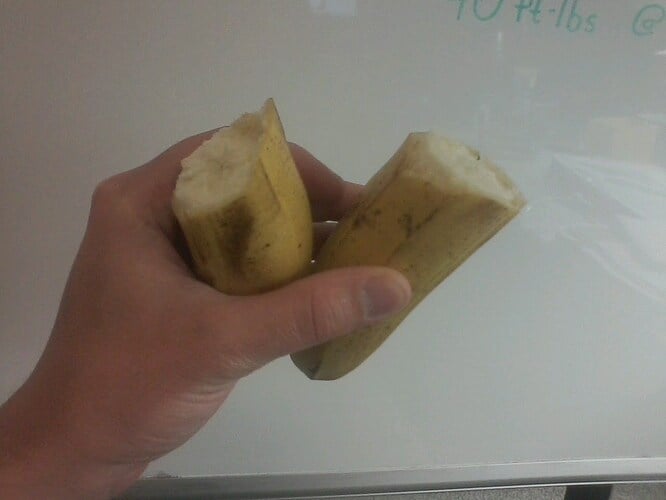 This is the correct way in every way possible. Only seems to work if you are aggressively quick and the banana isn't over ripe though. I started doing it this way senior year spring break for laughs but haven't ever looked back.
I think this should be named the "King Kong" method.
Two halves are better than one. Sharing is caring after all!
+1 for this method