I am just curious what is the smallest robot you have seen compete this year?
1923's 24" x 24" frame is the smallest I have dimensions for (narrowly beating out 1712's 25" x 25" frame). I'm sure there are some smaller frame perimeters.
Considering all three dimensions, I'd bet 2910 is pretty close to as small as it gets aside of kitbots.
I'm pretty sure barker redbacks, 4613 is very small
Not sure on their dimensions though.
66 has what look to be 3x 6" wheels per side with ~1in gaps around each wheel. That puts them around 22". 6377 and 6800 are both at 23" square.
I can't find any good numbers on 4613, but they look significantly smaller than that to me. Here's a freeze frame of them holding a 9.5" cube which looks like ~1/2" the width of their robot, which would put them at about 19" square.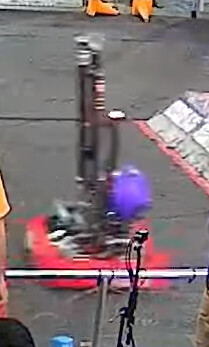 I saw an extremely small bot at the Orlando Regional, team 1744. They legit had a grand total of two wheels, so triple docking was almost guaranteed.
537 was pretty tiny, I believe they were 21x21"
Correct me if I'm wrong
Us and 6800 are 23' by 23', 1296 is 22' 22'. Dont know exact dimensions but 9140 and 3679 are even smaller.
I wish I had more detail on 7822, but they appear to have gone the long and skinny route
Yep, 537 here, we are 21 inches square.
We may not be the smallest in our frame perimeter (25x27), however we are only 22" at our highest. Our total volume is ~8 square ft.
We are 24 x 28", but without our camera posts we are 11" tall at minimum.
I've heard 4613 are ftc legal with an 18x18 frame, but don't quote me on that
They might be, but I think they're a little bigger. here's a picture from their build season update 2 video: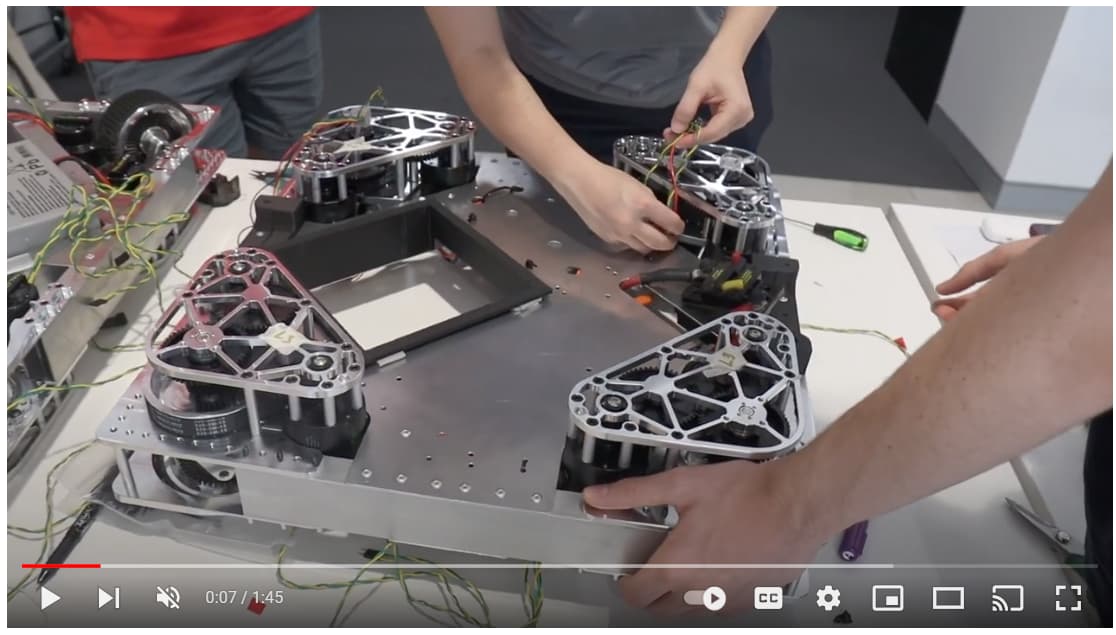 The SDS modules are 7.5" each to the edge of the top plate if I'm reading the technical drawings right, so it would only be 3" between modules. To me that looks a bit bigger. I would guess maybe 5" between modules or 20 by 20?