So, had a little idea to tilt the robot up using the hangar wall to reach the traversal rung. I played around in 2D space a little bit, and, as stupid as it sounds, it actually seems to work (geometrically). Basically, you'd need to have a set of wheels on the front and back that you can extend to the full 16" out and down to the floor. You then drive up the wall (haven't figured out how hard that is yet), extend a little hook arm to around 16" out and up to the 5'6" height limit, then retract the outer wheels, and now you're fully supported by the traversal rung.
A conceptual sketch: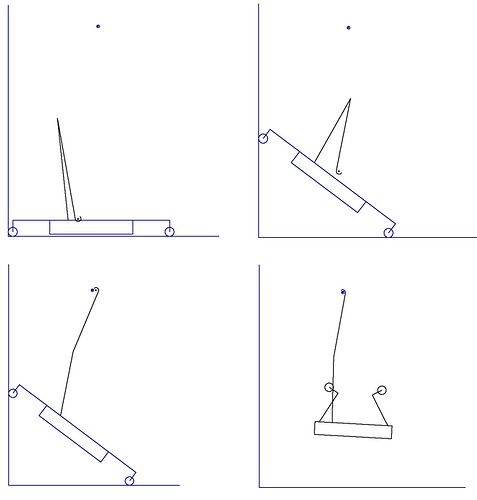 And my dimensioned 2D geometry sketch:
Is this legal? The closest I can find is G301 (damaging the field), but I highly doubt this would actually damage the field (if done properly)
It pretty much requires the robot to be 36" in length (or width I guess).
Am I being dumb?