First Upper Midwest is creating a committee to determine the pros and cons of becoming a PDO, because real human discussions turn out to be better for actually coming to conclusions as opposed to arguments on CD that generally go nowhere. Even if we become a PDO, we would still be a long ways away from becoming a D*@!*% (censored to prevent thread derailment, as we all know this word is banned in FUM

), and from what I've been told, that will be a discussion separate from the PDO talks.
(This is coming from a student who applied to be on said board, along with encouraging many other students on the recently formed FUM
Student Advocacy Board to apply - many did)
Districts, districts, districts.
I applied as well and I'm aware of a lot of other great community members who also applied! The committee will undoubtedly be comprised of caring and committed individuals.
This is correct, but like you mentioned, becoming a PDO would be a prerequisite to bringing the district system to FUM. There are also other pros and cons that becoming a PDO will bring which I'm sure the appointed committee members will explore in great detail.
As the Chief Critic of FUM on this forum, there's really nothing to complain about with this process. It's an exciting step focused on answering important questions related to how we can improve the FRC program in our region!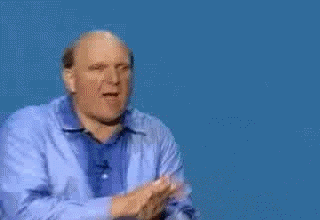 Im sure without any conflicts of interest.

sighs heavily… here we go again
It's super exciting news for the MN, SD, and ND area! I'm hoping we can find a model that:
Helps teams attend two events
Reduces travel for teams who want to play close to home
Gives teams more matches per event (likely through smaller events)
Provides more opportunities for large generous corporations (3M, Medtronic, etc) to help teams with registration costs
Increase opportunities for FUM teams to qualify for Championships
Run shorter events to reduce the burden on mentors & volunteers missing work and students missing school
Improve access and sustainability for underserved communities
There are so many ways to achieve these goals, and I'm looking forward to what the committee comes up with. Let's help teams spend more time & money on robots and less on travel, registration fees, & hotels!
I think it's worth expanding on this… it's much more than just a pro's and con's list. As the document enumerates:
What are the benefits and challenges of FUM becoming the PDO for FRC in our region? Based on this assessment, provide a recommendation about whether FUM should become the PDO for FRC in our region.
What geography makes the most sense for the PDO? In answering this question, consider both the current regional competition model and a hypothetical future move to a district competition model.
What activities will the PDO be responsible for, and what staff would be required for those activities?
What is a rough annual budget for the PDO, assuming the current regional competition model?
What are the one-time expenses involved in converting to a PDO?
Pro's and con's are the first item, yes… but it's about much more than the typical district talk that we've seen on CD. Even if that was the goal here, FUM would need to operate as a PDO for some period of time before the move to districts could happen (because it would take time to get everything in place to make the switch). So we need to know that we can operate successfully under the regional model first - but the possibility of an eventual move to districts can definitely be considered.
The other questions really help to highlight what I think are some of the bigger challenges the committee will face.
Where do we draw the border? I think we've seen other areas where there's been pressure to keep things confined to state borders, but if you consider a potential future of districts with closed borders, what does that do to ND? How does it impact some of the other regionals MN teams have been a significant presence at (Seven Rivers, Iowa)? Even without closed borders, how do we handle the Grand Forks regional? Is it still run under FIRST, does it have to move inside MN? If it stays in ND under FIRST, how is funding worked out, with much of that event funding coming from companies inside MN, potentially representing a clash between FUM and FIRST for getting funding from those companies.
We can draw out the broad strokes of the responsibilities of being a PDO, but what does that mean on a day to day basis? How much work is it, meaning how many employees would FUM need?
Annual budget means employee salaries, regional event funding, field storage, field transportation, etc. How much would all of that cost us, and where does the money come from? Do we need to make structural changes (such as changing the venue for certain regionals) in order for it to be financially feasible?
What additional expenses do we need to account for upfront? Do we need to buy several fields just to get started? Do we need to get office or warehouse space?
A lot of important questions (and I'm sure I haven't even gotten all of them) that need consideration, detailed analysis, and careful thought just to know if this is something we should pursue.
Yes, everyone is going to jump on the prospect of districts. But that's something that this committee will not be deciding, or even really recommending. I think it's important to go into it knowing what we're looking for here