With Week 3 events wrapped up, what's the best auton you've seen so far?
I'm a big fan of 2910's autos, they're so clean and effective. PNW champs will be insane!
probably either 971's 3 piece with balance or 2075's 3 piece link
Personally and in-game? 1591's 2 piece with balance.
On video? 971's 3 piece with balance.
88's mid link auto for sure
3683 in our event this past weekend was impressive. a very reliable 2.5 auto with charge station. Unfortunately I think the videos get posted super late because we don't have Canadian rights for the music so youtube won't let them be posted until edited. This is what I've heard and super frustrating as it's pretty hard to review Ontario events in a timely manner!
5414s score + 4 cubes shoot auto. Gotta bend the rules like a carbon fiber pole.
A marvel of engineering & programming!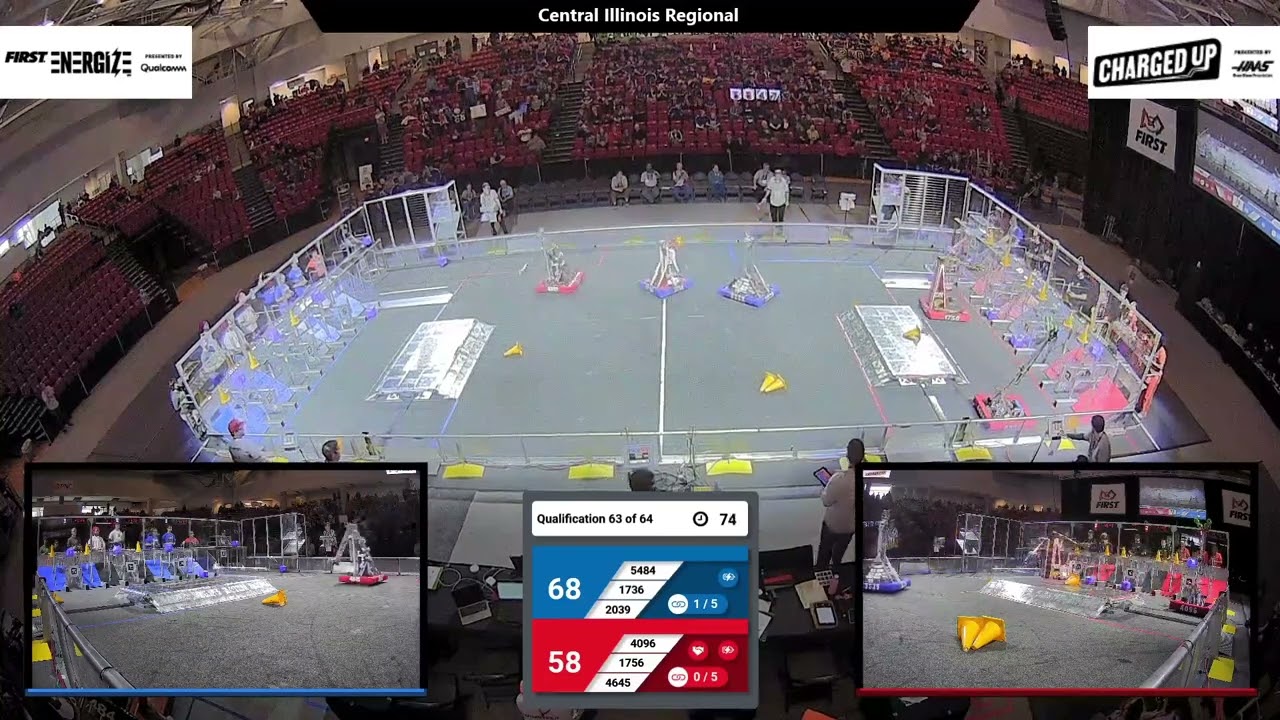 Our, 5484, auto never missed our entire event. High cube, mobility, level is the most consistent and high scoring auto we have ever had. It's no 5 piece, but it's a huge accomplishment for our mechanical and programming teams.
Here are the top 25 teams via Statbotics Auto EPA:
2056
971
125
6672
3538
2910
987
3683
176
857
118
7890
4476
7028
1323
2075
4499
2252
5940
5913
1987
4381
4362
6045
3467
Note that FIRST has a data issue where 2056's alliance is credited with 12 game pieces in auto, which is surely skewing the metrics.

Personally one of my favorite autos was Iktan's bot that cycled 4 pieces from the center to your side. This allows offensive bots to just balance on the charge station and then immediately start scoring and gain mobility points.
Anyone that gets to watch 88 hit their 3 piece link auto up close is in for a treat.
The control of their arm is impressive and playing with them is a wild ride. OH YEAH.
You can see in the video the red alliance scoring table side ref never hits the validate button on the tablet after auto (which they're required to)
The scorekeeper also never touches their tablet between 2056s last auto cone and first teleop cone which indicates the validate button was never pressed until they went to submit the scores at the end of the match (which the referee is also required to verify and hit validate on)
I'm amazed neither the scorekeeper nor the ref (or anotne else it's the evnt) realized this error but it was a week 2 event and early on the first day so I guess we're only human.