I see that WALL-E has found the cheese-flavor puffed corn snacks.

Does anyone know if EVE will be there?!
Wall-E's trip map is making me reminisce of the the trip where I went to a friends wedding, then my brother's Thanksgiving, then back home again. Hope it is as good of a time!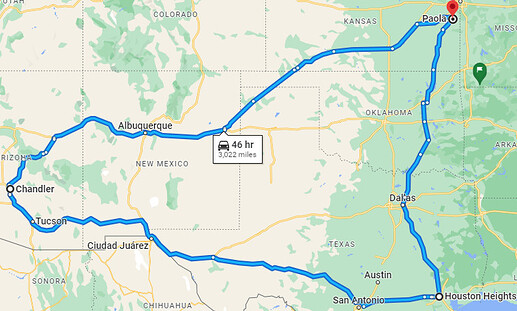 Update 9: After an exciting day, WALL-E is powering down and getting some well-earned rest!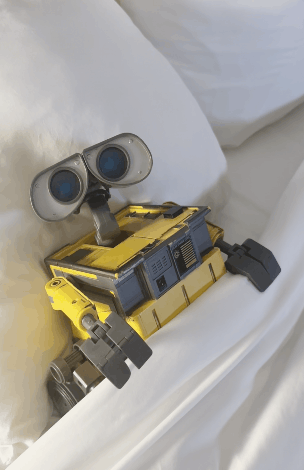 Years ago I made an EV3 WALL-E, I think it was custom instructions from online. Really wanna remake it now to do this for when we have to travel. This whole travel log has been awesome
Edit: no we are not also traveling to worlds, just in future…
Soon this will be a book for all of the FRC rookies to read
Update 10: WALL-E's making great progress driving through Texas, but he's noticed that the scenery has changed quite a bit since he started the trip in Arizona. What's all this green stuff?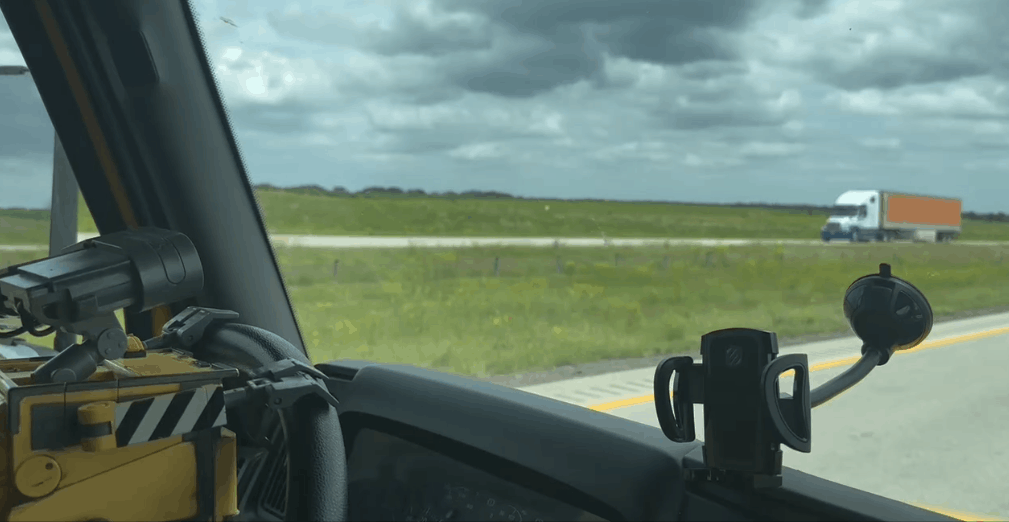 Google maps has this only taking a little over 10 hours not 28! What type of traffic is poor Wall-E stuck in?
I don't know about you, but my Google Maps doesn't generally assume a 190mph average
I'm showing 17 hours by car in Google Maps. But, it's also showing about 800 miles shorter for some reason.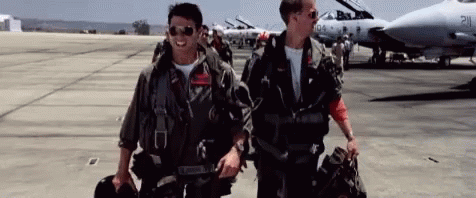 It is because it is showing from the convention center to Arizona, then to where WALL-E is lol
Whoops! Good catch, but I think it was actually worse than that. I think the route above was going from AZ to Houston and then back to where WALL-E was. Here's the proper route.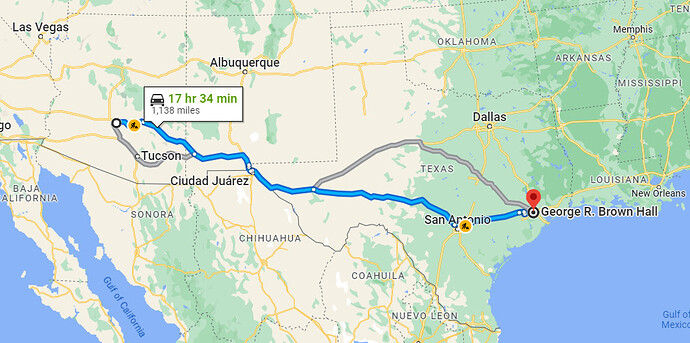 I mean, Charged Up IS sponsored by Haas
I mean, WALL-E is a robot after all. Is it his fault if his foot is made out of lead?
And you couldn't possibly be responsible for the actions of a sentient robot, right? Better send them after whoever manufactured the robot, but they're probably not in the US so no jurisdiction. And suddenly your speeding ticket dissapears in a puff of logic.
like the wise super hans once said, "the secret ingredient is crime"
Update 11: WALL-E made it to Houston! He went out to inspect the truck and it looks like all of the teams' robots and equipment arrived safely!