Specifically I'm talking about the abysmal 4 Mb/s bandwidth limit imposed on teams during competitions. I don't know when this limitation was put in place, but nowadays this is not a lot of bandwidth considering a 1080p video from YouTube can be anywhere from 8-10 Mb/s.
We have a functional 4 camera setup (1 for each side of the robot) that we plan on mounting to our robot very soon. It livestreams the video feeds over the network to a browser like in some vehicles' backup cameras (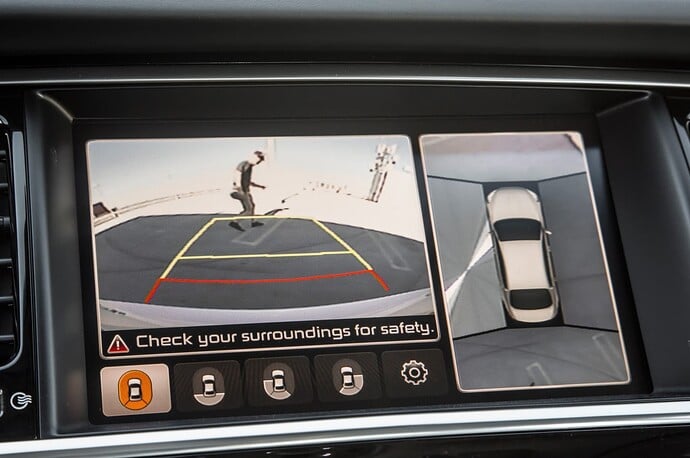 ). With the advent of AprilTags, this can give us positional information no matter where we are on the field. This can all be done on-bot with a coprocessor, but we won't be able to get live video feedback, or if we do it will not be all videos at once and they will be low quality with low FPS.
Computer vision has been commodotized thanks to limelight/photon vision and world class drive trains like swerve are now COTS. There is a massive discussion thread on CD about FRC getting easier over the years: Is FRC getting easier? Should something be done about it?
Many teams are bumping up against the skill ceiling of what's possible in FRC and this could help to expand that scope.