Hi! I'm Alperen and I have a request from the 971 team.
İ m the big fan of team 971. Cause they are using west coast drivetrain and the robots are looking very mechanical. I can see the all gears and mechanic components when i look at the robot and this is fascinates me!!!
I won't be able to come to the championship this year. : ((
That's why my uniform comes in there.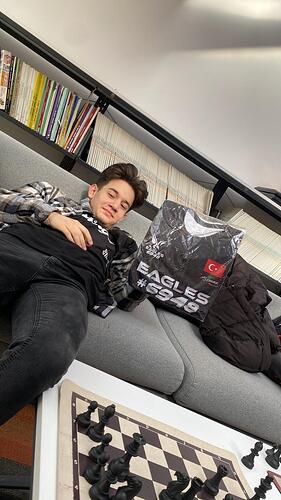 He is my friend and they won the Bosphorus reg last week so they will be in Houston in next week. (with my team uniform :D) They are frc 7444 Moonstar robotics team.
My uniform didn't used**
İf somebody want's to make me happy from team 971, can he/she trade his uniform with me??
Love from Türkiye <3