This years championship would be held on the week of 4/17, which so happens to have other non-FIRST events that could attract other non-in-region people as shown below.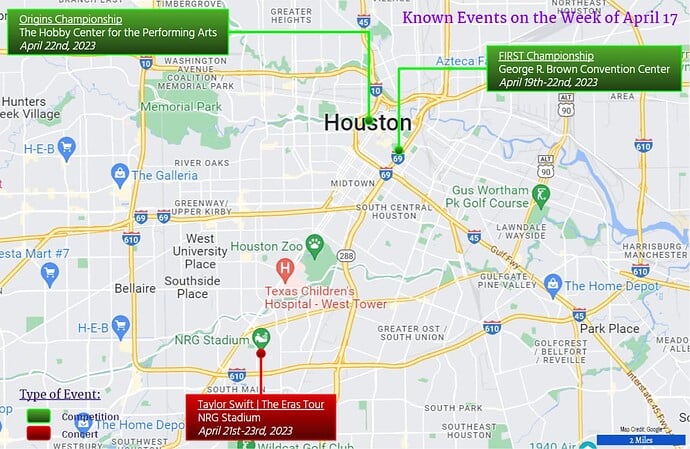 Other events happening around the same time could potentially take up hotel rooms as well as make the cost of travel to the area more expensive as there would be more demand for those services. Also, the area would be more crowded than usual especially with the Taylor Swift concert happening reasonably nearby (approximately 7-8 miles away). Airplane travel seems to also be more expensive due to the pilot shortage (among other reasons) and I've heard traveling by bus is more expensive than previous years.
What is your take on this situation compared to other years?