Team. 1403 is excited to invite you to our fifth Womens' Technical Night, centering around mechanical skills. This Zoom workshop will allow young women to build a strong social network and gain valuable experience.
Fill out this form to register for the workshop!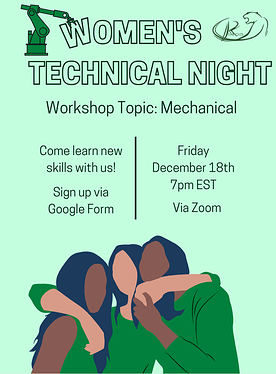 Though we previously posted solely on the FMA discord, we'd like to extend the invitation to attend to all FIRST students. The workshop is this Friday, December 18th at 7pm.
We're excited to see you there!