We had been able to build code in VSCode, but we randomly get errors similar to the following:
command 'wpilibcore.buildCode" not found
command 'wpilibcore.openCommandPalette" not found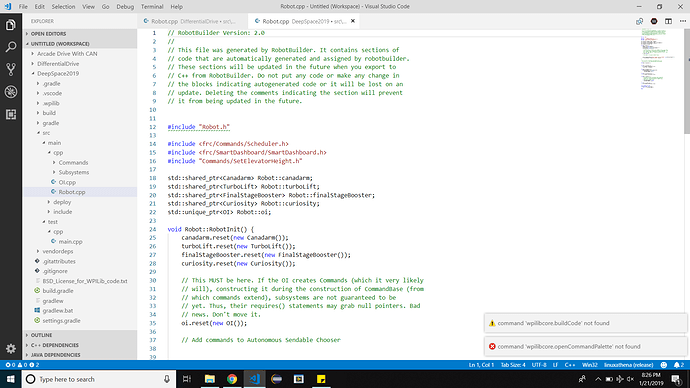 When we first started getting the errors, removing the project from the workspace and re-adding found the WPILibCore commands, but now that doesn't seem to work, restarting VSCode doesn't work, and rebooting the computer doesn't work.
We installed the new 2019.2.1 update, and now it consistently doesn't work. The issues have only been occurring on one computer, the other one seems to run perfectly fine and we are able to build code with the WPILib commands.
How do we get the WPILib commands to work on this computer again because we are stumped?