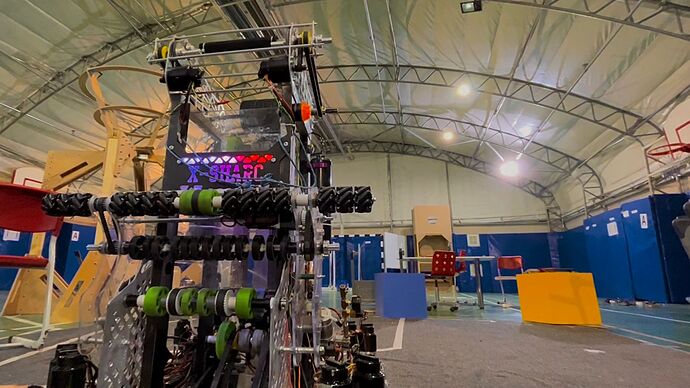 It's been quite some time since we last updated the blog. The last two weeks before the competition was very chaotic as always. Also, we had some of our members quarantined as well which made keeping the blog up to date even harder. Regardless, here is what we have done:
Week 1 - Izmir Regional
Our first event was Izmir Regional and honestly, it was a blast. We ranked 1, captained the winning alliance with our long-lasting great friends 7285 Sneaky Snakes and 8054 Flare Robotics. We had an official play record of 16-1-0 where we lost that single match with a score of 49-50. Also, even though our auto still has a lot of room for improvement, we were also awarded the Autonomous Award. It was great to see all the teams that appreciated and followed the build blog. Finally being back at an official event was super exciting! We are so grateful for all the support and help we've received from all the teams, mentors, sponsors, and friends! Can't wait to hit the carpet in the Championship!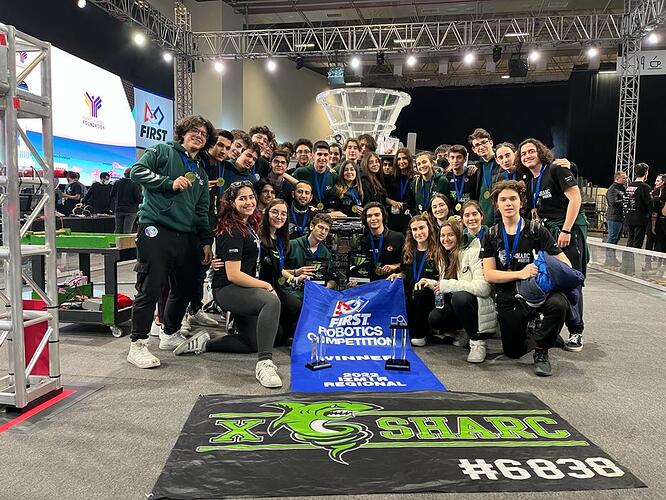 Our Takeaways
Cargo RP be achieved solo. With a 5 ball auto + low scorers, it is very doable.
Traversal climb was not that effective in Turkey and Week 1. It will surely be important for worlds level gameplay.
Swerve is a game-changer. Defense can be tough.
Bounce-outs are real and they are scary. Far scoring robots should really dial in their shooter or add a couple of back rollers.
It is not super easy to pull an 8 ball auto as an alliance. Especially on the tarmac where you have to fit 2 robots. We managed to pull it off once or twice. Think about this when preparing your 2 ball auto.
During auto, the 2nd pick teams might roll the opposing alliance's cargo on the 5 ball path.
Two fast cyclers start to feed each other cargo. You usually don't run out of balls.
Major Changes From Last Update
We had to switch the climbing motor from a 16:1 Falcon to a 64:1 Redline with a ratchet.
We switched out the intake hex to a steel one and added poly guards to the ends.
Switched out the torn compliant wheels to blue stealth ones in the lower storage.
Switched the intake cylinder to a longer one to retract intake easily.
Added support for the climber to stabilize it. (It used to vibrate like crazy when driving.)
Fixed up the pneumatics wiring.
Intake pulley melted after a lot of practice and stalling. Switched out to a different pulley with lower reduction (the only one we had) but proper tensioning.
Could not finish the 5 ball auto properly but had 2 ball auto dialed in well. This helped us a lot in the playoffs after we paired up with 7285.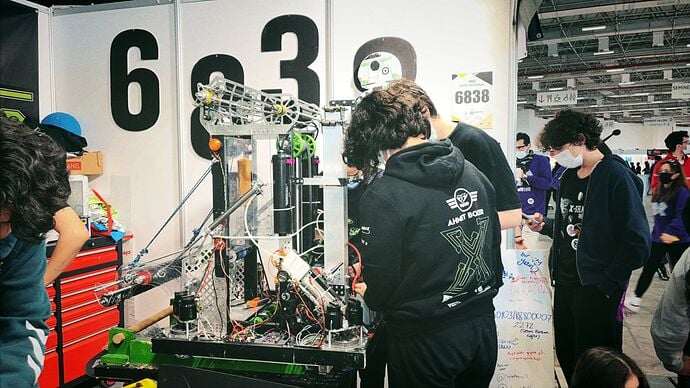 See you all in later updates, Bosphorus Regional and the Houston Championship!
Let us know if you have any questions or comments!