Our team is working on constructing a rotary arm for the competition season this year. Earlier today, I raised the idea to our programmers about using a Guitar Hero controller to control the arm functions (using strum bar to open/close a claw, perhaps), and they were willing to give it a try.
The controller(s) that we would be using are straight from the XBOX 360 Guitar Hero II kit as well as a Gibson version.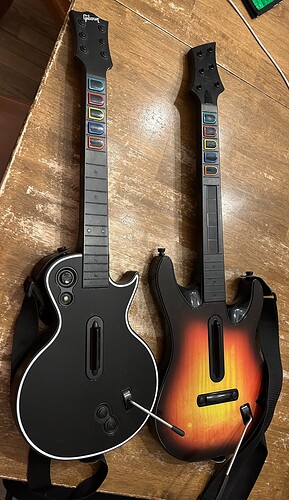 What's the best way to make these bad boys work? I'm mostly looking for some way to wire them to our coding computer (since they are wireless) and mostly confirmation on wether or not they will even work since it's not 2008 anymore.
Thanks!