My Team Has been 3D printing various Mecanum wheels which all had some details I wanted changed. So I made the Changes.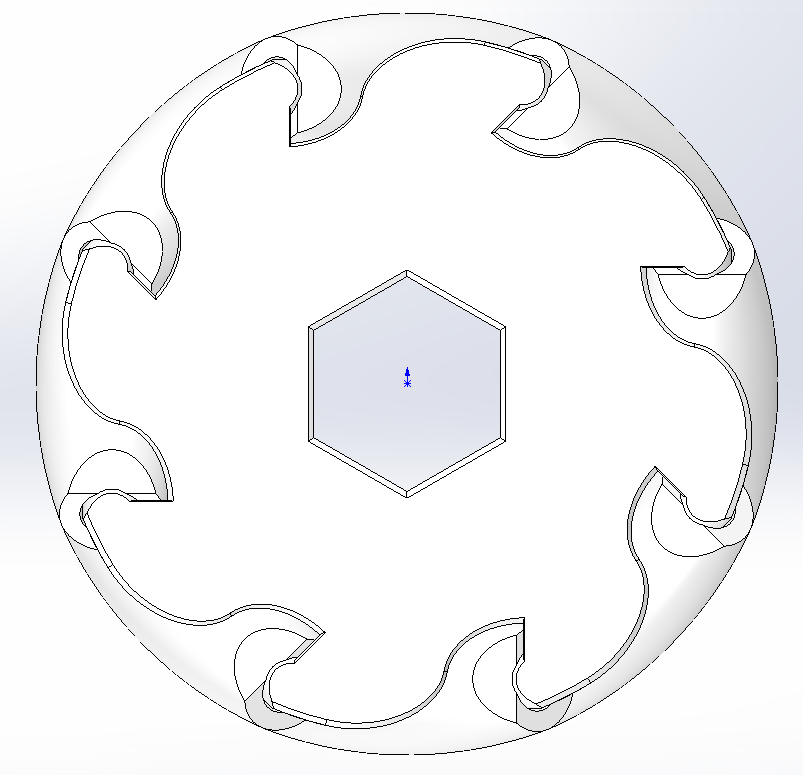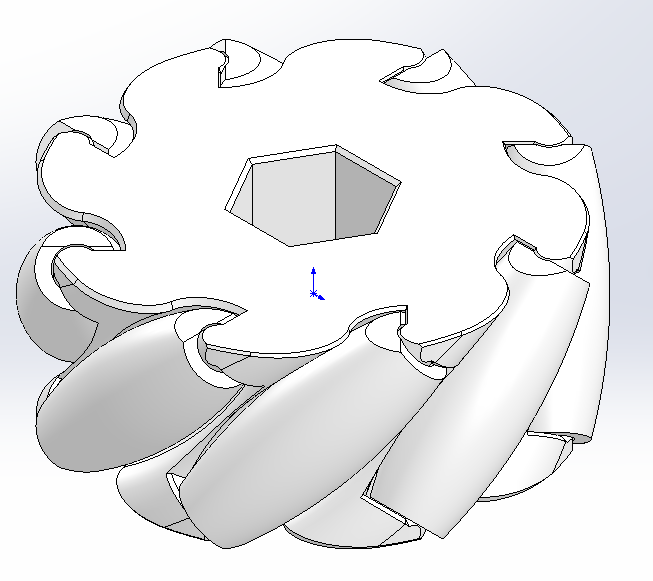 -2in Diameter Mecanum Wheel
-8 Rounded Rollers for an actually circular 2D profile and Smoother rolling
-1/2in Hex is 50 Microns oversized for better fitment when printed on our printers
-1 Piece Print-In-Place Design
-20.6mm Tall (Lowest Profile I've seen) intended for printing with .2mm Layer Height
-Das Hot
Since I haven't seen anyone else show how these are modeled I will also be sharing our Solidpart file for it:
Mecanum Wheel.SLDPRT (1.4 MB) Mirrored Mecanum Wheel.STEP (2.3 MB) Mecanum Wheel.STEP (2.4 MB)
Edit: Made the gaps between the roller and the body larger for smoother rolling.