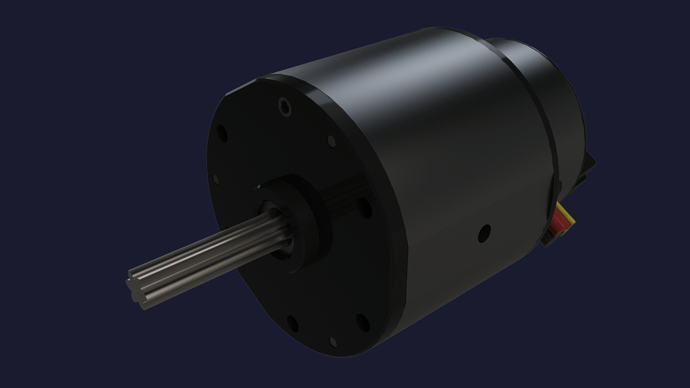 Seeing as the season was cut short, Summer CD starts early this year.
This is a (mostly silly) concept for a 6T 32DP gear cut into the 8mm Falcon shaft. Included are two designs: one for a 2-part pinion which has the gear teeth running the full length of the shaft, and one for a 1-part pinion with a shorter usable gear width.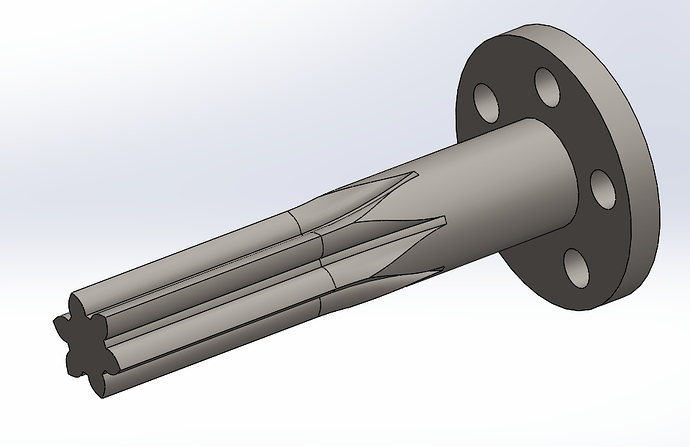 The one-part shaft is similar to the Thriftybot 8mm round shafts. However, the diameter of a 32DP gear cutter necessarly means that the usable gear length has to be shorter, so that the gear cutter can clear the hub.
The two-part shaft has a separate hub piece (here, the same piece as on the base Falcon motors) so that the gear can run the full length of the shaft.
Additionally, much like Vex's 20DP motor pinions, these gears should not use the nominal C-C distances for gears; rather, I added a large addendum, so these gears would both use the 8T center distance.
Download the CAD here: https://grabcad.com/library/yddr-falcon-500-6t-32dp-pinion-shaft-1