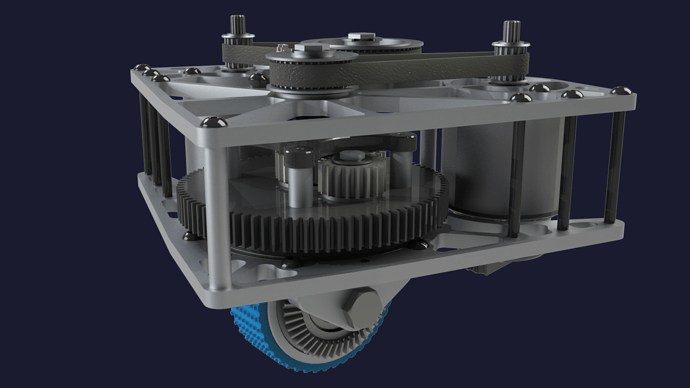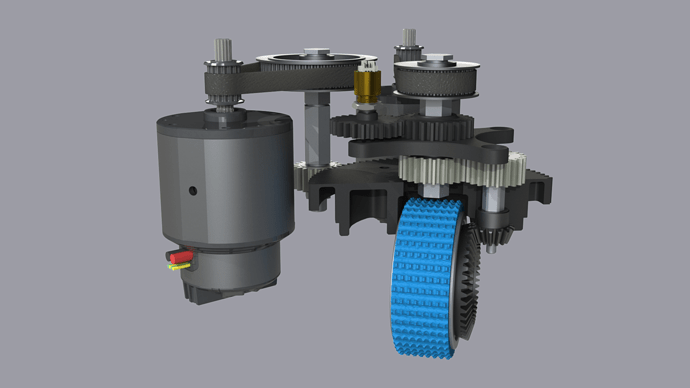 Quarantine boredom is starting to really set in, so I got around to doing a swerve drive. The primary goal of this design was to make something a little lower-profile (vertically) than the SDS swerve while still being perrty robust. I also included that neat little section above in case anyone was interested in getting a closer look at how it works. The weight in CAD is 5.6lb, which isn't great, but also isn't terrible.
If I had to go back and make changes, I would likely flip a few bearing flanges. Currently, the design requires on a handful of press fits to permanently retain some bearings, so flipping them would make it a little easier to fabricate. I might also split the encoder gear on the pivot and the base plate which mounts it to the rest of the pivot into two parts in order to remove the overhang and make it easier to 3D print.
Download the CAD here: https://grabcad.com/library/yet-another-other-swerve-drive-1
As always, feel free to ask any questions or air any critiques.