Some of this is me being salty about the outcome of the match, but I want to put it here anyway.
In playoff M10 of Israel District 2, the red alliance received 46 penalty points and a yellow card. Two of those tech fouls (24 points, which swung the match outcome) and the YC were given for violations of G205
In the match both 5928 and 2231 suffered damaged intakes, and the referees claim both were due to contact within the frame perimeter. We cannot for the life of us figure out what they're on about.
Here's the video of the whole match: Twitch
Both fouls seem to occur at around T-100, with 5928 in the middle of the field and 2231 at the end of the blue loading zone. By my (admittedly biased) viewing, 5928 seems to fall apart without being touched and 2231 has their intake deployed outside their frame perimeter when it's hit. I can't see any indication that the damage was done deliberately either. Note that the tech foul for 5987 touching 2231 while in the blue loading zone is separate from the two G205s and not in dispute.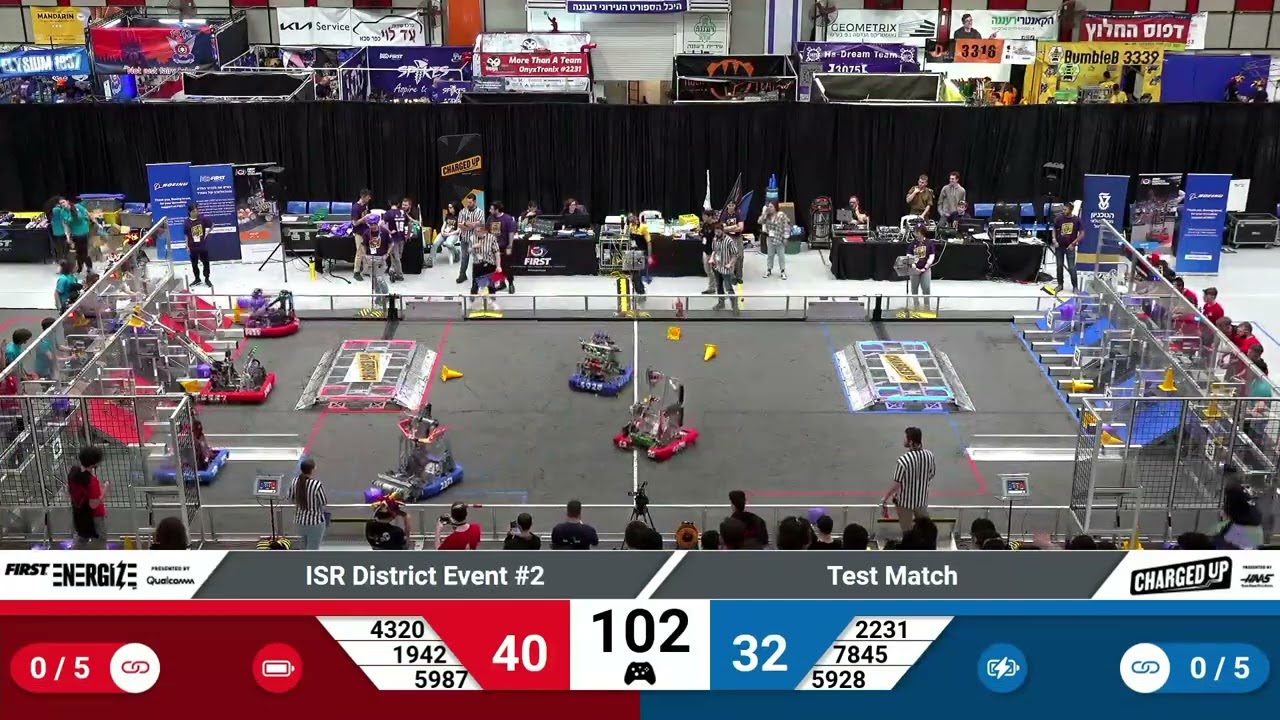 So what do you think? You make the call.