Hey everybody!
My name is Jeremy and I am currently an intern at Zebra Technologies. I wanted to take the time to introduce myself and get feedback from everyone about the work I've done on the Zebra DART for FRC application.
Last summer I was accepted as an Android/Web Developer Software Intern at Zebra Technologies and was fortunate enough to be offered a part-time position here while I pursue my education. I have been enrolled as a Computer Science major at Stony Brook University since Fall 2017 and graduated from Patchogue-Medford HS in 2017. Throughout High School, FIRST was a huge part of my life and I'm glad I am able to continue working alongside the FIRST community.
Anyways, that's enough about me. Some of you might have seen the Zebra DART for FRC application in the past on chief delphi(pic: Zebra's DART at HHH Invitational (Data Release)), but my project was to refine the user interface and optimize the application. At this point, the User Interface is nearly complete and I wanted to get some feedback! The images below reflect the current status of the application, please let me know what you think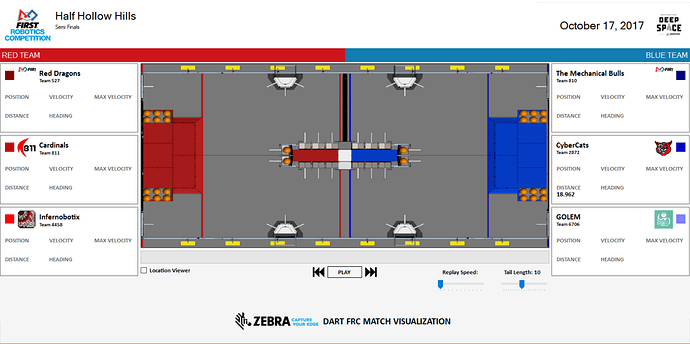 If you have any feedback or questions regarding the application, please feel free to comment!
Thanks,
Jeremy